5 Things Real Estate Brokers MUST Do Before Going on Vacation
By Tommy Lorden
---
---
Do yourself, your family, your boss, and your clients a favor and plan smart before you next vacation. These five smart steps will have you coming back from vacation to happy clients with a smile of your own!
Verify exactly what type of communication will be available to you while traveling.

Check service maps of your cell phone carrier, and consider modifying your plan particularly if you will be traveling outside the U.S.

Do not trust the brochure or website when it comes to wifi. Call your destination and ask for an honest assessment of the capacity you will have.

Give clients and any party to your transactions (other brokers, lenders, etc.) at least two (2) weeks notice that you will be on vacation.

Change your voicemail and email greetings. Consider addressing the following:

Your return date to the office.

Realistic expectations for your availability during the vacation.

Contact information for people who can help in your absence.

Bring hard copies of anything essential (passwords, client contact information, dates and deadlines, etc.)

AND LAST, BUT MOST DEFINITELY NOT LEAST: Make sure you have thought about back-up before you need it!

Refresh your memory of Rule E-33 in Colorado. The other broker in a transaction can do plenty to help you, and most are happy to!

If you know other brokers you can trust, take them out to lunch to discuss expectations, and make sure the two of you ensure clients and customers understand the brokerage parameters that will be in play.

Outsource where you can. There are new services and tools available all the time, including The Showing Connection, which can help get your buyers access to homes when can't get them in.
---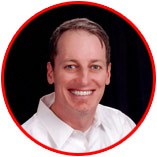 Tommy Lorden is the founder of The Showing Connection. Based in Boulder, The Showing Connection is a network of real estate brokers providing flat fee back-up for showings. Learn more at www.theshowingconnection.com
---
---