9 Tips For Growing Your Contact List With Handwritten Notes
By Chalice Springfield
---
---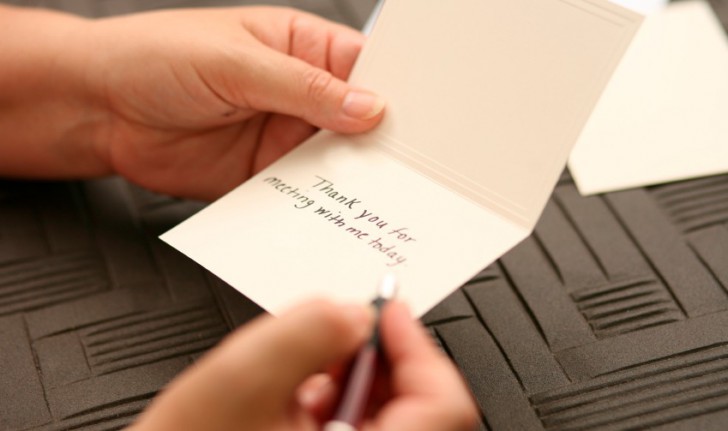 If someone told you it was possible to make high-impact connections with 780 people in a year by investing only 10 minutes a day, would you think they were crazy? Probably, but the answer is handwritten notes and greeting cards. Here's the math: if you invested 10 minutes each day (Monday through Friday) and wrote three notes each day, by the end of the year you'll have reached out to 780 people (52 weeks x 15 greeting cards sent = 780 contacts).
Handwritten notes, especially in the era of mountains of electronic text and email messages, have a huge impact on clients. Because people rarely receive "snail mail" these days, when someone gets a handwritten note, it truly stands out!
Here are nine suggestions to help you successfully complete three hand written notes each day:
1. Make it simple
It only takes about three minutes to write a hand written note. Three-to-five sentences is the perfect length. Don't make it too complicated—just be sincere in what you'd like to convey and get it in the mail!
2. Who to send them to?
There should always be plenty of people to send handwritten notes to. If you're sitting at your desk struggling to think of someone, consider this list of three: 1) a prospect, 2) a friend or past client, and 3) someone you recently met.
3. Every situation presents opportunities for note writing
Did a new business open in your neighborhood? Send a note of congratulations welcoming them to the area! Perhaps someone referred a potential buyer or seller to you ... there's a great opportunity for a thank you note! How about someone who's been on your mind? Remember, there doesn't even really need to be a "reason" for your handwritten note. It could just be because you drove by their house and were thinking of them!
4. More reasons to write a note
Still stuck on needing a "reason?" Here are a few reasons to send cards (just to get your juices flowing): birthdays, anniversaries, a new baby, sympathy card, job promotion, thank you, holidays (non-traditional ones are fun), thinking of you, home anniversary, congratulations, appreciate you, you make a difference, nice to meet you, welcome to the community, just because, get well, I love you or I miss you, let's catch up over coffee, engagement or wedding, thanks for your support, friendship, retirement, graduation, keep up the good work, or nice working with you. Hopefully you get the picture ... there are a zillion reasons to send handwritten notes. And, one more time-you don't really even need a "reason" for a note!
5. Have a supply of cards ready to go
Buy large quantities of greeting cards so you have them ready to go when you are writing your notes each day. If you have the supplies ready (cards, stamps, contact list, business cards, and your favorite pen), there won't be any legitimate excuses for you to skip out on this activity.
6. Set them out in the morning
Set the three greeting cards on your desk in the morning as a reminder to do them by the end of the day. If you don't complete the 3three continue to pull the cards out and stack them up as a reminder that they need to be done. You may have to write all 15 at the end of the week, but you will still be on track for 780 fabulous contacts in a year!
7. Long-lasting impact
When people receive a nice note in the mail, they often save it in a file, post it on their refrigerator or hang it on a bulletin board above their desk. Rarely does that happen with an email message. Consider the long-lasting impact a handwritten note can have in helping your clients remember you.
8. Ask for an address
Some individuals don't print their mailing address on their business cards. If you notice this, make sure to ask for their mailing address when you meet them in order to follow up with a handwritten note.
9. Greeting card etiquette
I know this seems obvious, but make sure your hand writing is legible. Nothing is worse than getting a nice greeting card that cannot be read. And check your spelling while you're at it. Use a blue or black pen (red is out of the question). Hand-address the envelope for maximum effect. Include your business card in most situations.
I know how I respond when I receive a personal handwritten note. Maybe it's because I know the person took a little extra time to think about me and send me a greeting through the mail. Maybe it's because it's something I can experience away from my computer. Maybe it's because I rarely receive handwritten notes and they just stand out. Whatever the reason, I know that when I get a handwritten note, I notice. Big time. Your clients will too.
---
---
A big thanks to Chalice Springfield of Sears Real Estate for submitting this content!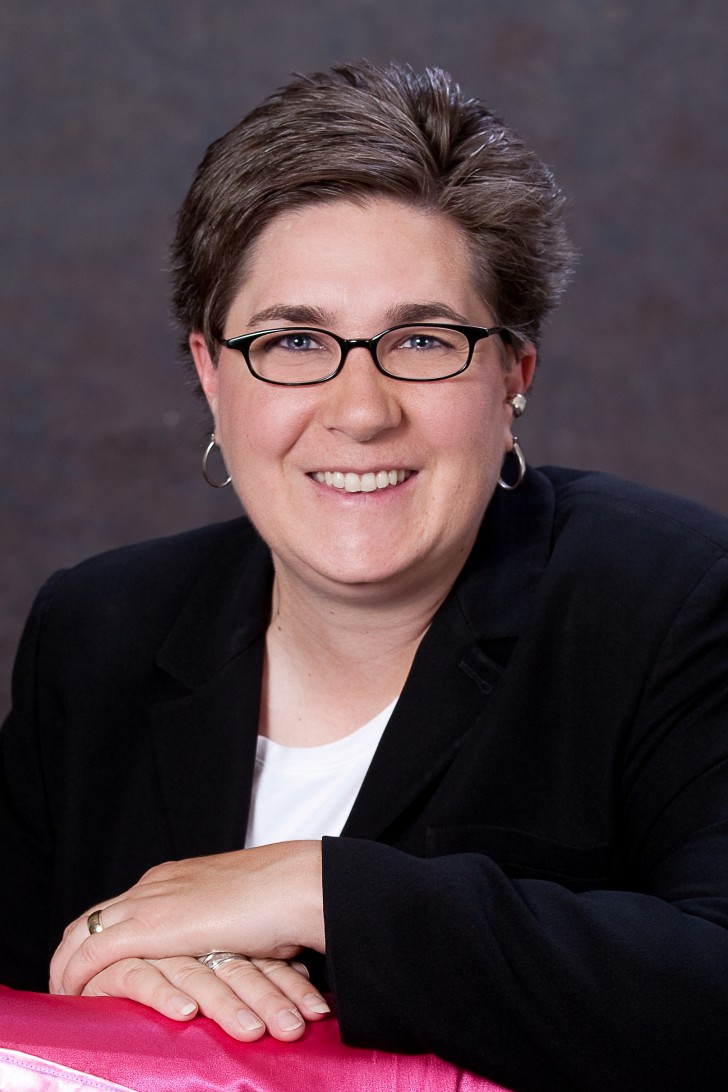 Chalice started at Sears Real Estate when she answered an ad to work in the mailroom on the job board at the University of Northern Colorado. She was just 19 years old and seeking employment to help put her through college. After earning her bachelor's degree at UNC, while working full-time at Sears Real Estate, she jumped into the world of real estate where she would find herself some 20 years later. Today, she is delighted to be the CEO/Managing Broker of Sears Real Estate. Chalice has sold real estate, worked in the mortgage and title industries, and currently manages almost 50 people (she calls it "herding cats").
---