---
---
Congrats! You've successfully found your clients a new home. Now, on to another close. Use this Critical Date Checklist as a tool to help you and your clients stay on track with dates and deadlines leading up to a close.
There are two Critical Date checklists designs available, one with pre-written tasks and one without. Depending on the type of checklist you would like there are two download options, one is a fill-able PDF and the other is to be printed out so you can hand write the tasks and deadlines.
---
A note from Breakthrough Broker Co-Founder Nathan Froelich, We realize a PDF checklist may seem old school or basic. If you have a online transaction management platform that is great. We've created these because they have been highly requested and they work pretty darn good for agents on the run. Happy selling!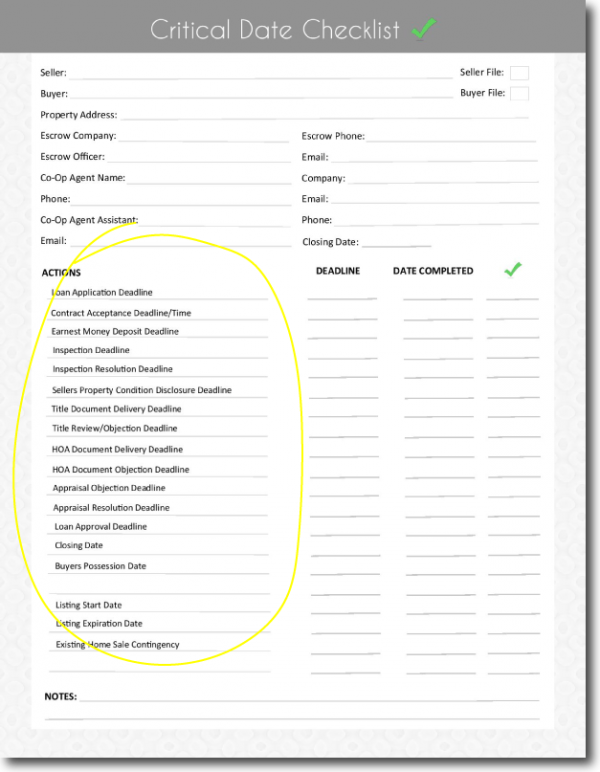 ---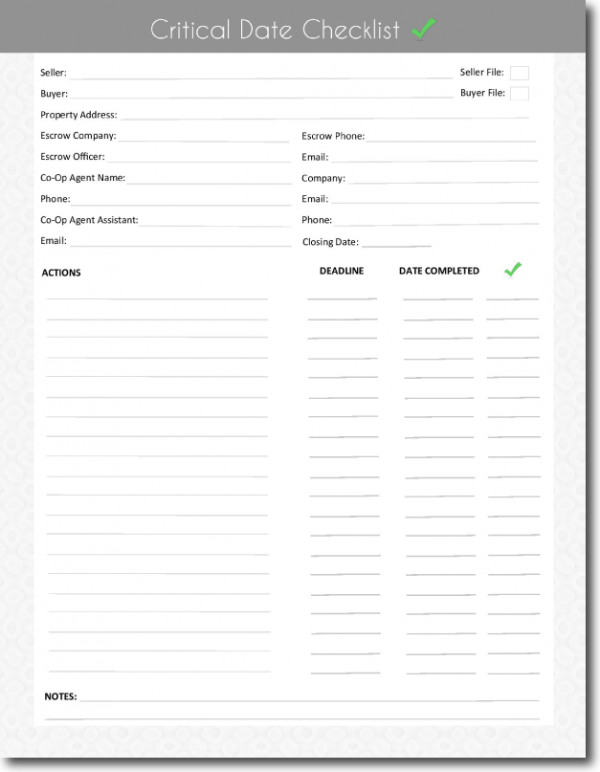 ---
---