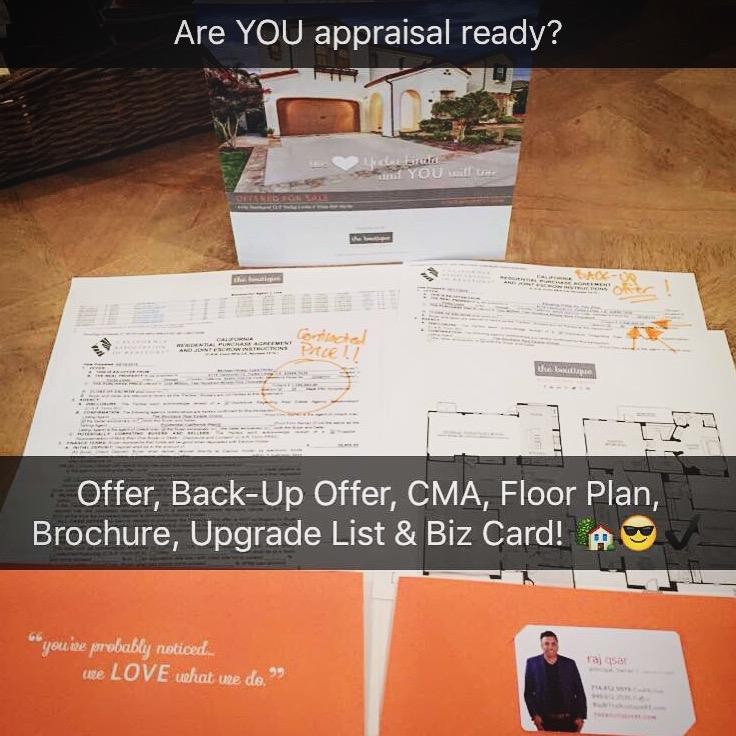 Are YOU appraisal ready?
You have heard me preach this before but here we go again! Here is an example of what I bring to an appraisal on my own listing! Why do I do this? Because the appraiser is the most important person in the transaction. He/she basically controls the fate of how your transaction will flow when a loan is involved. What are you all doing to make sure your appraisal comes in "at value.?"
Here is our checklist:
Floor Plan (they will measure/draw on their own but its always helpful to have).
Excel spreadsheet of all upgrades (including costs of each & every upgrade. We have the seller fill out and upgrades are auto-summed for easy understanding for appraiser. There are so many things you can miss that have value).
Property Brochure
Unique community features (Schools, Community Amenities, Crime Reports, Walk Scores and items not mentioned in MLS spec sheet).
Copy of 1st page of RPA and any counters showing final contracted price.
If multiple offers received copies of 1st page of all offers.
We send all watermarked hi-rez photos to appraiser as well (property website or dropbox link) just in case it goes to appraisal review (so reviewer see our photos instead of low rez/untouched photos appraiser took with their 1980 camera.
We pull our own comps and give to appraiser. (Pro-Tip) --> We even search title for off market comps (appraisers usually do not have access to title reports of off market closings. This helped us out tremendously when we had a purchase appraise $140k UNDER purchase price. A home closed the same day as the appraisal for $25k over our purchase price but closed off market. We fought to have this closing in the appraisal and we won).
Lights on, music on, pool on, fountains running, beds made, birds singing & flowers blooming. Its show time. Literally looks like an open house.
We never send an appraiser to a home by themselves. All of this is presented in a beautiful folder and handed to appraiser. We ask for 5 minutes of their time to itemize and discuss everything we are handing to them.
Best of luck!
---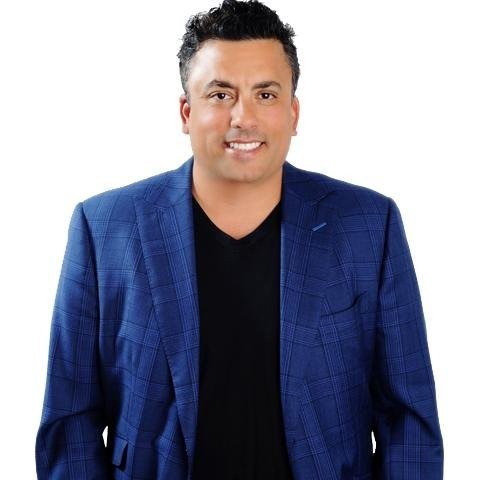 Raj Qsar - In 2016 Raj was named to the prestigious SP200 Honoring The Most Powerful 200 People in Residential Real Estate. As a National & International Speaker, Raj travels the world educating Real Estate Professionals on the value of Technology & Social Media, and continues to make his mark in today's ever changing real estate market.
---
---