Find those renters
There's huge potential in converting renters into buyers
By Eric Sachs
Mar. 1, 2012
---
---
We're always bombarded with economic and housing data. At some point it becomes noise, and we just stop listening, put our heads down, and move forward, finding buyers and sellers and working hard to make a living. Typically I'd embrace this strategy. But as I look at recent data, there's one particular segment that compels me to take notice and dig deeper.
If you're sitting around and strategizing on how to find more clients this spring, there's one economic indicator you should be taking a very close look at. As the economic crisis deepened in 2008 and 2009, many would-be home buyers ran to the rental market. Home ownership is at a 14-year low.
Recent studies by the Mortgage Bankers Association show rents are rising across the country. Landlords who are looking at a hot rental market over the past several years are feeling confident in their ability to raise rent. Combine this with another study done by Kingsley Associates where they found that only 60 percent of current renters are planning to renew their leases, and you should be licking your chops. Take these indications and combine that with a slight improvement in the job market and it may be a perfect storm to corral renters in your area to start looking at homes.
No time like the present
It's time to market to the thousands of renters out there with leases coming to an end this spring and ready to hit the buying market. They have been out of the buying game for several years and now they're getting the itch to get into their own home and stop paying someone else's mortgage.
There are many ways to go about marketing to renters. One of the best options I have used in the past is finding a list of non-owner-occupied homes. These are homes where you know the owner is not living and more than likely it's being occupied by renters. Title representatives can help with this process. Some of these lists can identify rental payments. Why is this important? I like to find renters who are paying rent equivalent to a mortgage in a target price range.
Be persistent
Once you have your list, start to send clear, consistent marketing. A one-time post card may not work, but don't get frustrated. They need to see your message several times. Educational opportunities are also a great way to make contact with renters. Create a class you can teach to renters wanting to get back into the buying market. They may be scared to re-enter the housing market, which is understandable if they've been listening to the media. Educate them on the state of the market, and let them know what the buying process consists of.
Once you have made the decision to go after renters as you next group of buyers, stick with it. By all indications it could bring you a great amount of new business in 2012.
---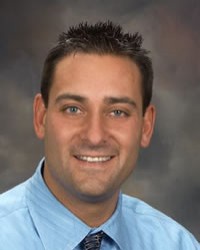 Eric Sachs is the president and co-founder of BreakthroughBroker.com. Send your feedback to eric@breakthroughbroker.com.
---
---