Agent Engage Scripts and Dialogue
The biggest problem we hear from our clients is that their agents don't know Breakthrough Broker exist. However, once they do they LOVE it!
The scripts and dialogue that can be found in this document are helpful for getting your agents to the site and seeing your ads.
Specifically, these scripts cover the below topics:
Making sure agents are getting your branded emails
Agent engagement on the site
Presenting Breakthrough Broker to your agents
Handling objections
Leaving a voice mail regarding the email campaigns
Like all scripts, be sure to personalize them so they match your business model and personality. If you need additional support feel free to contact your account manager by calling 303-780-4968.
Download the AgentEngage Scripts and Dialogue here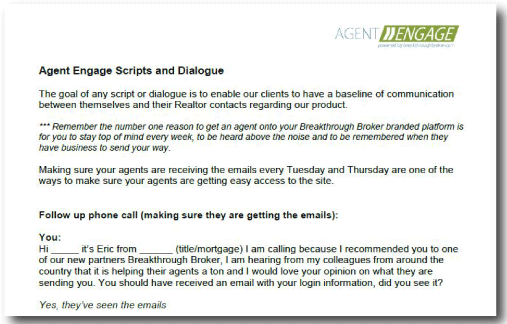 ---