Listing Presentation Template V2
By Nathan Froelich
---
---
The Winning Listing Presentation
Your listing presentation is crucial to your business, you've got a small window of time to earn the trust of your prospective client.
For real estate professionals who prefer a formal presentation we've created a professionally designed no cost template to save you time and make you look like the Pro you are!
This conversational presentation is complete with placeholder text to get you started as well as placeholders where you can add your own pictures.
---
Examples Below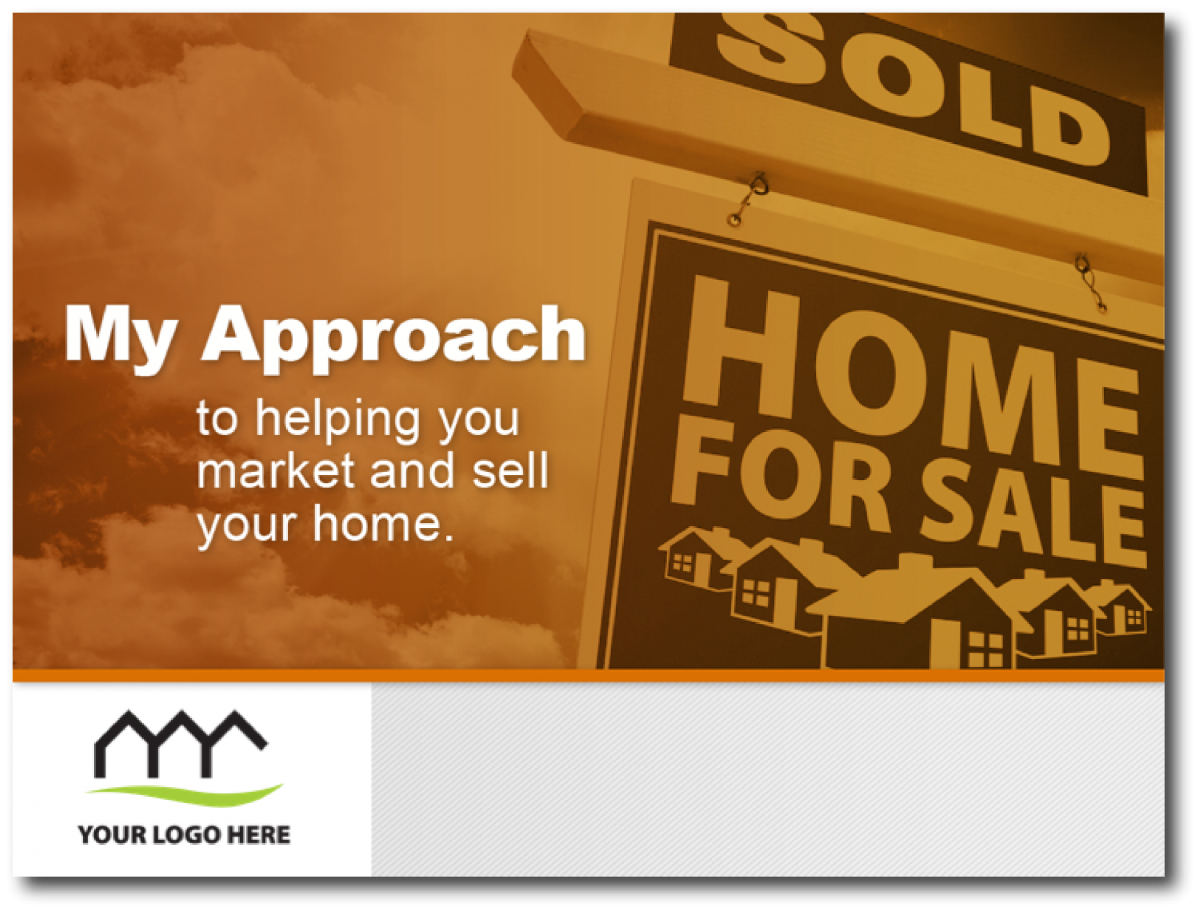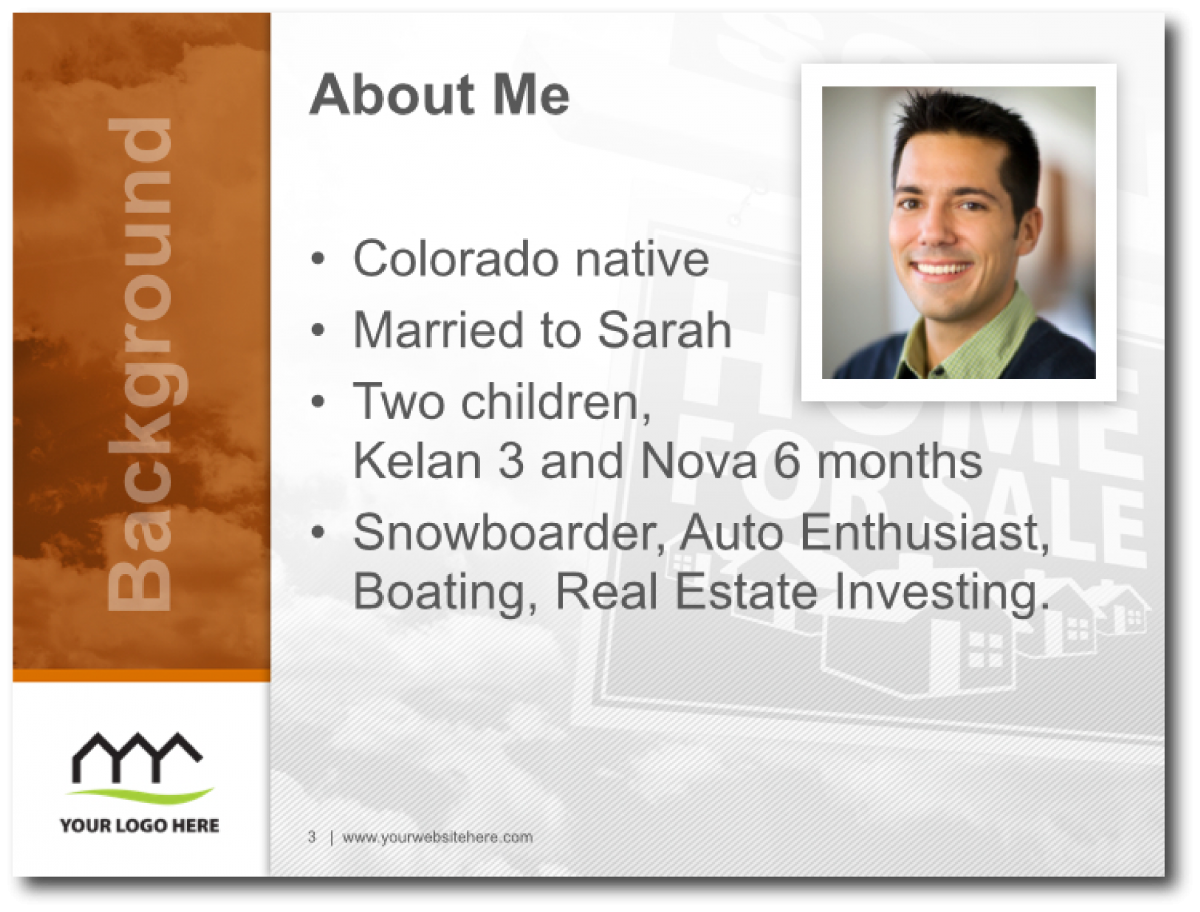 ---
This template is a Power Point file, simply click on the download link at the bottom of this page then open on your computer to make changes.
For Mac users Keynote will open this file and import all the elements automatically. You can learn more about Keynote by CLICKING HERE.
When editing this powerpoint you can change any text and photos. The background artwork is not editable. For instructions on editing the "Slide Master" CLICK HERE. Editing the slide master is the best way to update the logo placeholder.
You can also preview and download from slide share by CLICKING HERE
If you have any questions or need help you can contact us by CLICKING HERE.

---
---