From marketing the event, to capturing leads, having the proper open house marketing material is essential to the event. Enjoy our collection of free open house marketing and promotional material.
---
Use this Open House Brochure for highlighting the property, the neighborhood, and yourself as the neighborhood real estate expert.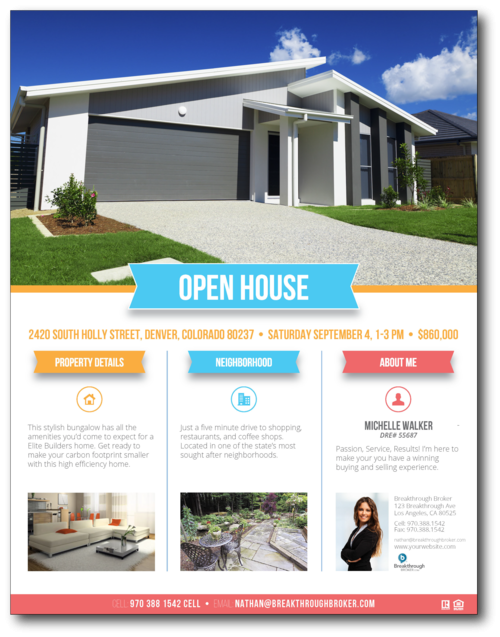 ---
---
These professionally designed, easily customizable, multicolored Open House Door Hangers make for a great invitation in addition to a prospecting tool.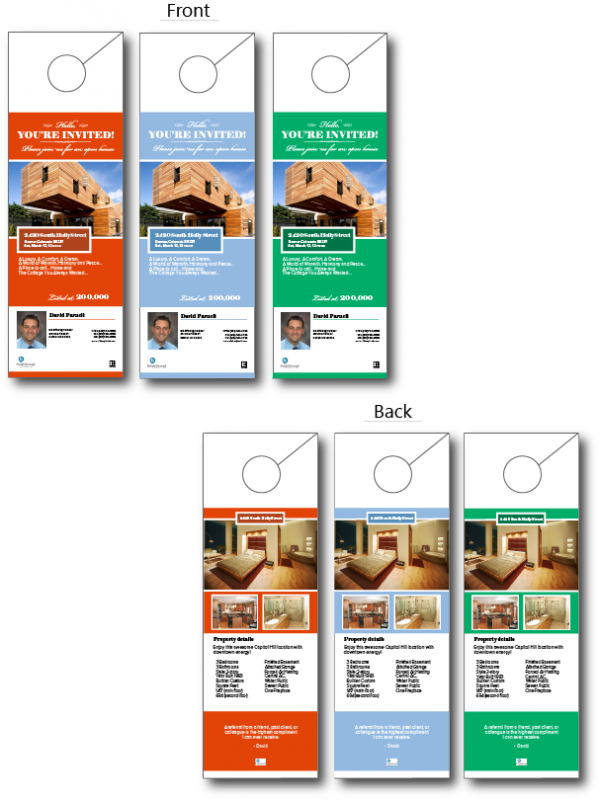 ---
---
Use this Open House Postcard as the invite to your next event! It is modern, stylish, and easily customizable.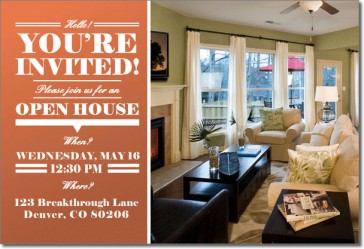 ---
---
The perfect sign in sheet for real estate professionals to use at open houses.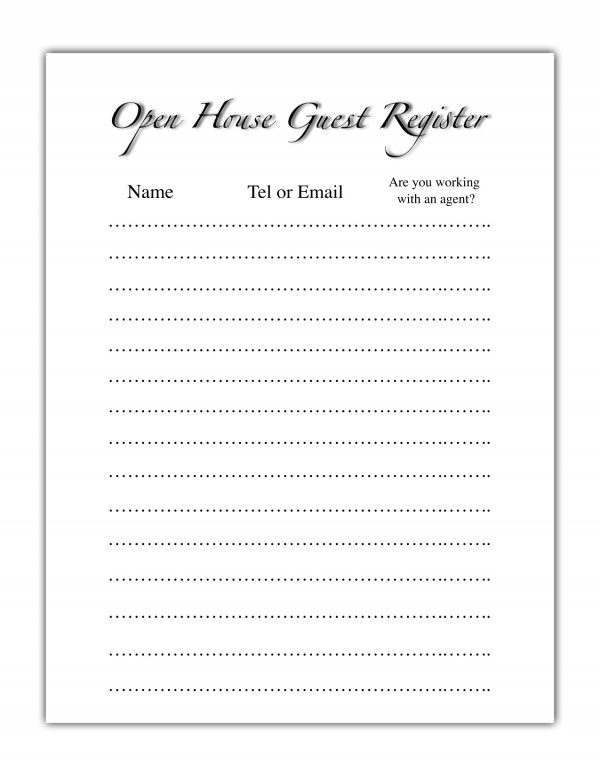 ---
---
---
Use this simple yet elegant sign in sheet at your next open house event. In this design the only thing required from the prospects is their name, making it easy for them to leave their information.
---
---
Have the open house you've always dreamed about when you complete the planning and marketing activities listed in this checklist leading up to an Open House! Download available as a live and still PDF.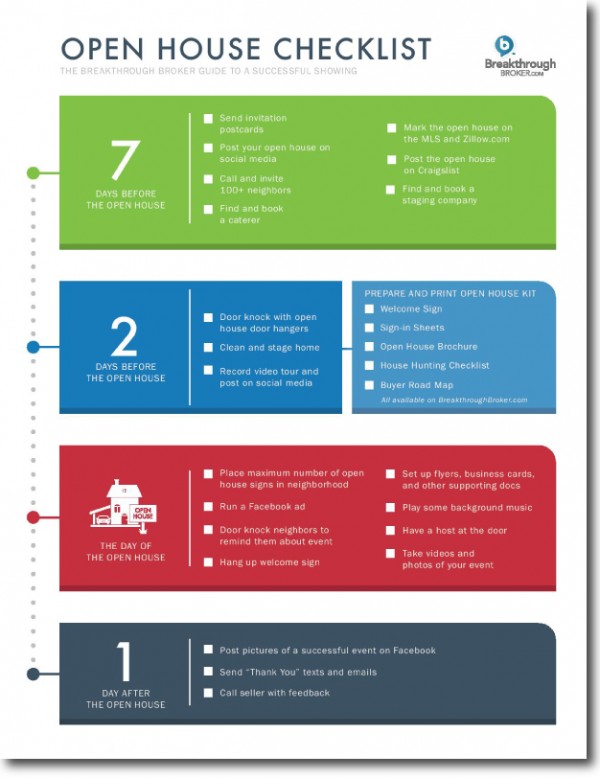 ---