Below you will find templates for real estate brochures. They are free and open for your use. Don't hesitate to explore and make use of these real estate brochures.
---
Without a doubt your clients are going to love this Available Now Flyer when added to your listing marketing mix. With a sleek and modern design, this flyer is perfect for marketing urban or higher end listing.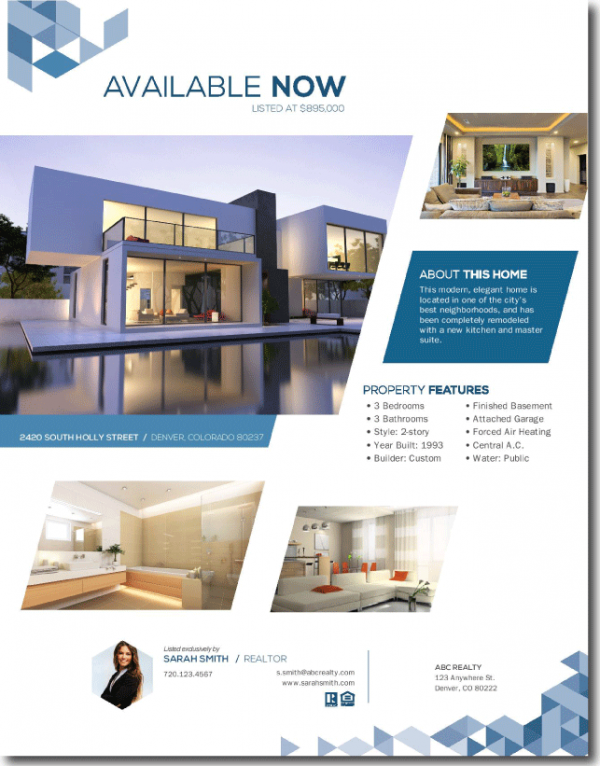 ---
---
Create an attention-grabbing, double-sided property brochure that you can present to your clients or distribute at open houses.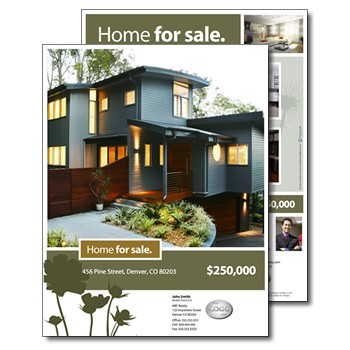 ---
---
This brochure is designed for a real estate agent and mortgage professional team. You can add photos and logos for both agents, as well as property photos and details.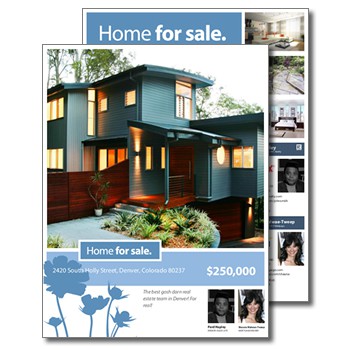 ---
---
This one-sided flyer is extremely simple to create, but looks just as a great as our two-sided flyers. All you need is four photos and some property details. You're minutes away from having a great-looking flyer in hand to market your newest listing.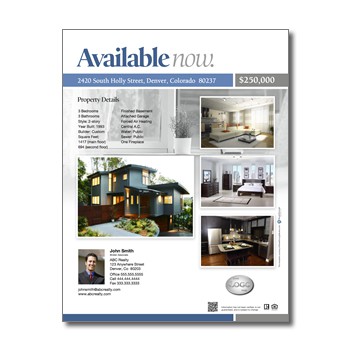 ---
---
This two-sided brochure includes a large feature photo on the front, while the back side includes slots for additional photos and property details.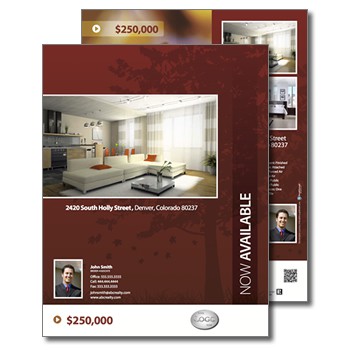 ---
---
This single-sided brochure has three photo slots, as well as plenty of space to add details and descriptions about the listed property.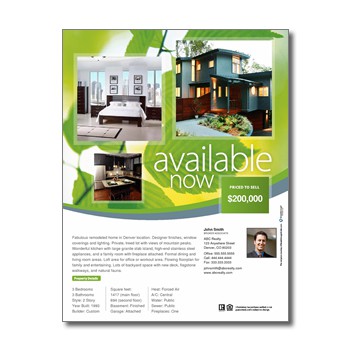 ---
---
This elegant flyer template has five slots for photos and plenty of space for property descriptions and details.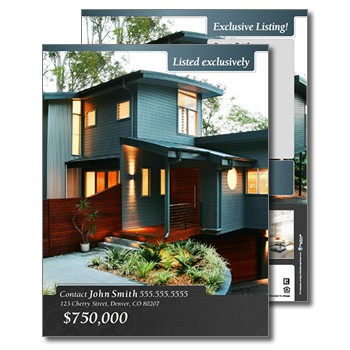 ---
---
This is an elegant brochure that's perfect for luxury listings. It's ledger-sized, so you'll have plenty of space for photos and property information, and it folds to create a cover with inside pages.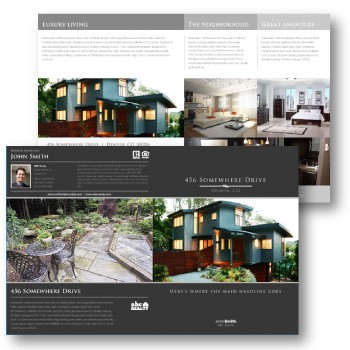 ---
---
This Open House Flyer is perfect for highlighting the property, the neighborhood, and yourself as the communities real estate professional.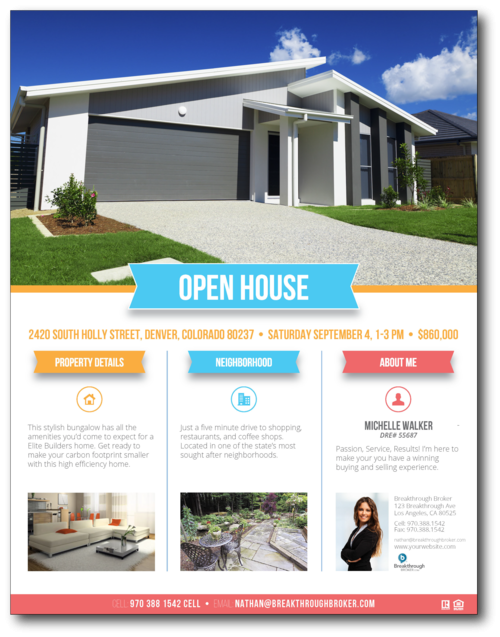 ---
---
This contemporary "Home for Sale" team flyer is perfect for promoting agent teams, or an agent and mortgage professional team. Modern in design, this brochure equally highlights the property as well as the expert team representing it.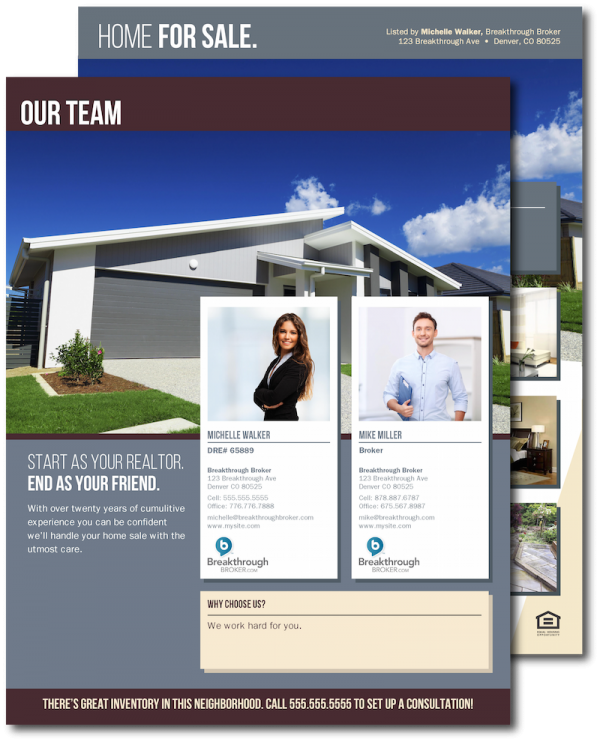 ---