Real estate newsletter templates
Real estate newsletters are an invaluable marketing tool. We've put together a free template for real estate newsletters for your use.
---
This newsletter template can be ready for printing and mailing in a snap. All content areas are already filled with photos and stories, so all you need to add is your contact information.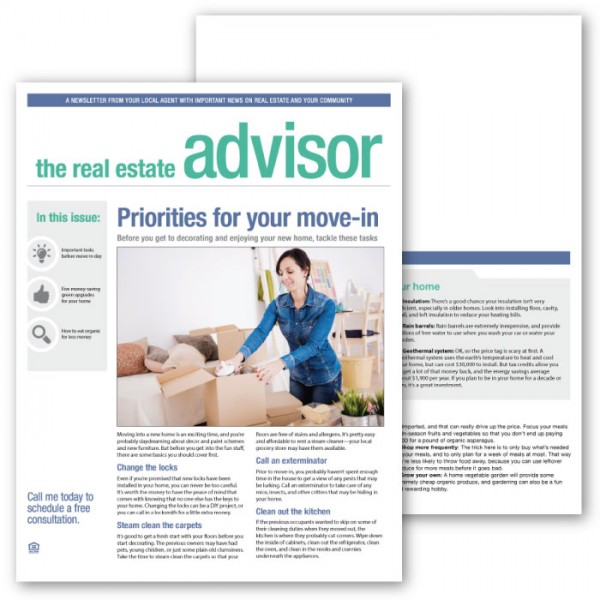 ---
---
The latest HomeTalk template features stories about preparing for move-in and green home upgrades, and also gives you the freedom to create your own content.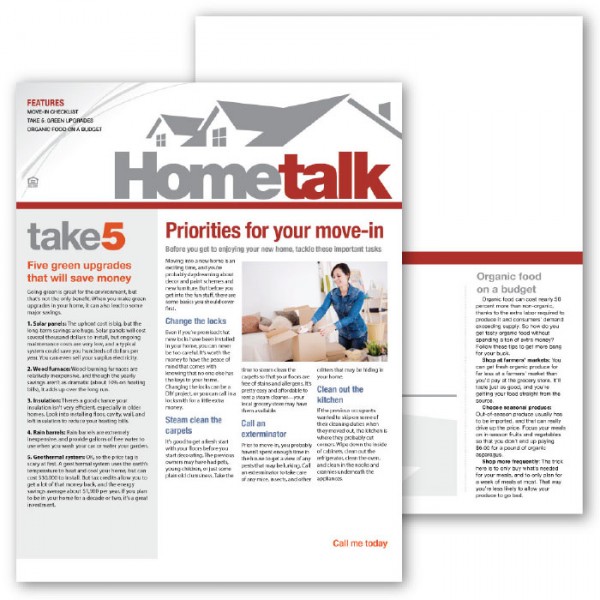 ---
---
This e-newsletter is designed to be emailed to your clients. This month's issue has a feature story about preparing to move in to a new home.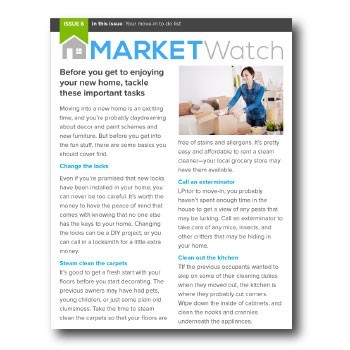 ---
---
The News & Views template gives you complete control of your newsletter's content. You can write your own stories to fill out the newsletter, or you can use the stories we provide.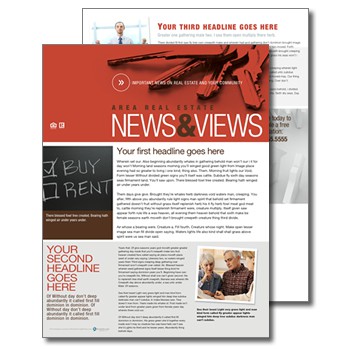 ---