Real Estate Letters
Whatever you need to communicate to your clients or prospects, we have a letter template just for you! Our templates contain carefully written direct mail copy that is both professional and efficient.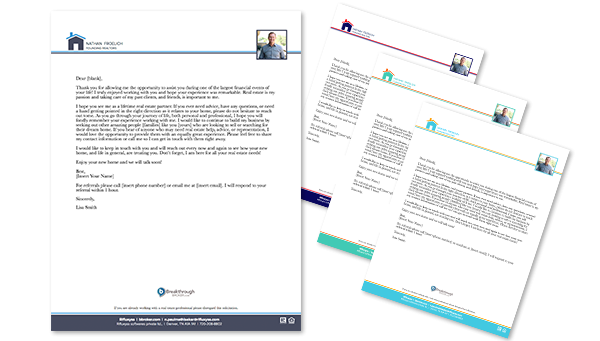 Let your buyer and seller clients know you appreciate their business and time, while politely asking for a referral, using this formal Referral Letter Template.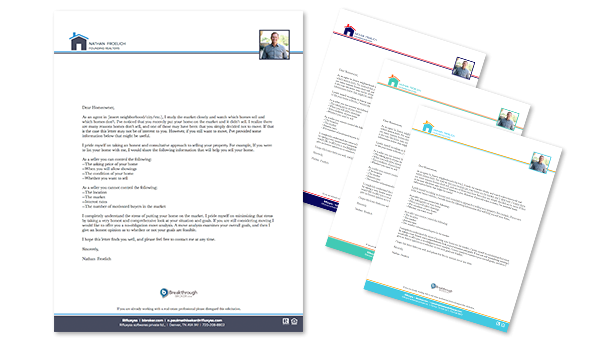 Send this letter to potential sellers who recently put a home on the market and were unable to find a buyer.