Home Evaluation Door Hanger
---
---
Generate new leads and sell more homes by using this Home Evaluation Door Hanger. Offering the homeowner a free evaluation, this door hanger is a great way to get your foot in the door, then win them over with your listing presentation!
Real Estate Door Hanger Prices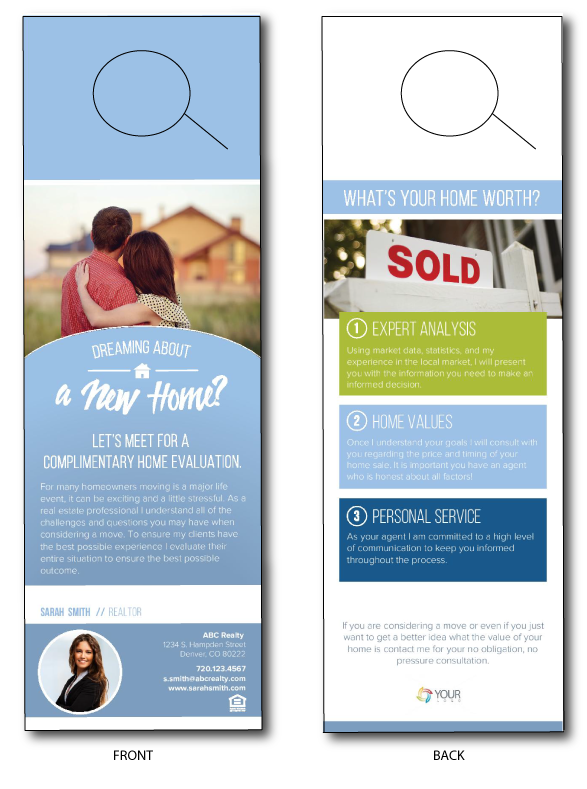 Getting started
Use this Home Evaluation Door Hanger as a way to promote yourself to homeowners who live in a desirable neighborhood where you would like a listing. To create this door hanger you will need your head shot, company logo, and personal information on file.
Text
This design offers plenty of room for personal statements, business slogans, and any other related text that focuses on selling your services as a real estate pro. Along with the above, the bottom of this door hanger works as a business card as it perforated and contains your contact information and a personal tag line.
Please note the current pre-written, customizable text will work great as is if you are not interested in coming up with your own text.
Finishing touches
The final proof will be double sided and printed in color on 10 point card stock. The door hanger opening at the top will be die cut and the agent information at the bottom is a perforated tear off business card.
Finished size is 3.5" wide by 11" tall.
---
---