How to Protect Your Vacant Listing While It Earns Money!
By Rachel Prince, Broker & STR Consultant
---
---
I'm sure many of you Brokers out there have heard horror stories of vacant properties gone terribly wrong. Here's a real life example, a Broker who thought he was doing pretty good job checking a home on a daily basis, checked only the main level of the house and unfortunately failed to check the basement. As it happened, some frozen pipes burst open and flooded the basement and because it was left for so long, created $50,000 worth of damage. What's worse was the home had to be taken off the market and eventually sat back in the hands of a renter to cover the mortgage. Let's face it, vacant listings can be extreme liabilities.
Let me introduce you to the concept of Home Sharing, known to many others as Short Term Rentals (STR).
It used to be that real estate agencies managed most STRs for vacation rentals and executives. Nowadays, STR Home Sharing services like, Airbnb ,VRBO, Flipkey and Homestay meet a rapidly growing demand for Hosts to accommodate guests for any occasion, anytime of the year, anywhere in the world. Millions of people are now using these peer to peer services to embrace the sharing economy.
Realtytrac.com reports there are currently about 1 million properties in the U.S. that are in some stage of foreclosure. Home Sharing can be a creative win-win solution for all. It can prevent against premature foreclosures, vacant home liabilities, and especially prevent unnecessary wear and tear from long term renters, you know, the ones with lots of stuff. With Home Sharing services, Brokers can keep listings on the market, instantly book guests while primarily vacant, and clients can use the earnings to help cover mortgages. When set up correctly, Home Shares can also provide extra income to the Broker. Now Brokers can protect their client's vacant home! As an added bonus, Airbnb offers $1 million in Host protection insurance, extending to the Landlord and HOA to cover against bodily injury and property damage.
If you'd like to learn more you may contact Rachel through her website: www.rachelprince.net or by phone: 720-984-2144.
Rachel's Top 5 Home Share Set-Up Tips 1. Research local STR laws or zoning codes 2. Double check with HOA's 3. Add in a management fee and/or set up fee for yourself or use concierge service 4. Create an STR waiver for your client 5. Help your client get familiar with the process or send them to Rachel's website to watch her free webinar introducing Home Sharing.
---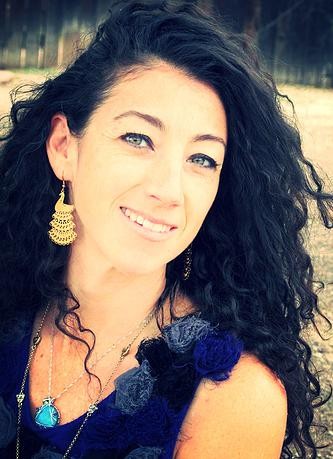 Rachel is a licensed Real Estate Broker in Colorado with a focus on short term rental and real estate investments globally. She is also a webinar host and offers short term rental coaching for Hosts and Realtors. Rachel is a ecopreneur having success launching her own conscious minded start-ups around the globe. In addition, she is a documentary filmmaker, has written 2 ebooks, and is developing a conscious word game mobile app, Aflibs. Aflibs is similar to the Mad Lib word game yet instead inserts outrageously positive words to create affirmation memes. (Aflibs.com)
---
---