Multiple offers: Strategies for winning
By Nathan Froelich
---
---
In this video class, real estate attorney Oliver Frascona discusses a few ways that agents can work harder for their clients and gain an edge when dealing with multiple offers, both from the buyer side and the listing side.
Part 1: Buyer side
Specific Performance: In many states where specific performance is not the norm, Frascona says, "Why not make your offer under the specific performance guideline?"
Alternative earnest money considerations: Frascona says to use earnest money to strengthen your offer. You can offer the seller higher earnest money than the other offers, or you may even consider a tiered earnest money arrangement (see video).
Inspection can be an edge: Consider doing an inspection prior to the offer and writing an offer non contingent on inspection.
---
---
Part 2: Listing side
When working with sellers how we handle the multiple offer situation can often be the difference in thousands of dollars for the clients you represent. As listing agents it is our duty to sell the home for the highest price for our clients.
Don't do highest and best! Consider telling the buyers' agents what offers are on the table. For more information on disclosing offers, check out this article from Realtor magazine.
Don't do offer accelerators, as the winning offer may be over appraisal price.
Give the buyers a finish line. "If you cross first you win."
Do multiple counters. Counter the best offer with the verbiage, "You are my first choice. You have four hours."
---
Please keep in mind laws change from state to state. If you have questions on how to handle a multiple offer situation please ask your managing or employing broker.
---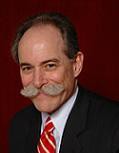 Thanks to the late Oliver Frascona, a previous Shareholder in the law firm of Frascona, Joiner, Goodman and Greenstein, P.C. He also ran The Real Estate School, one of Colorado premier continuing education sources for real estate professionals.
---
---