Things To Do Today Checklist
By Chalice Springfield
---
---
You're bound to have those days where you want to get some work done, but can't think of (or perhaps can't find the motivation to perform) a productive task.
Here's one solution: Print out this "Things To Do Today" checklist, and set a goal to check off a few of those boxes before calling it a day. And when another slow day comes along, pull the list out again and find a few more items to work on.
A preview of the checklist is below; you can scroll past the preview to get to the PDF download or download it here!
---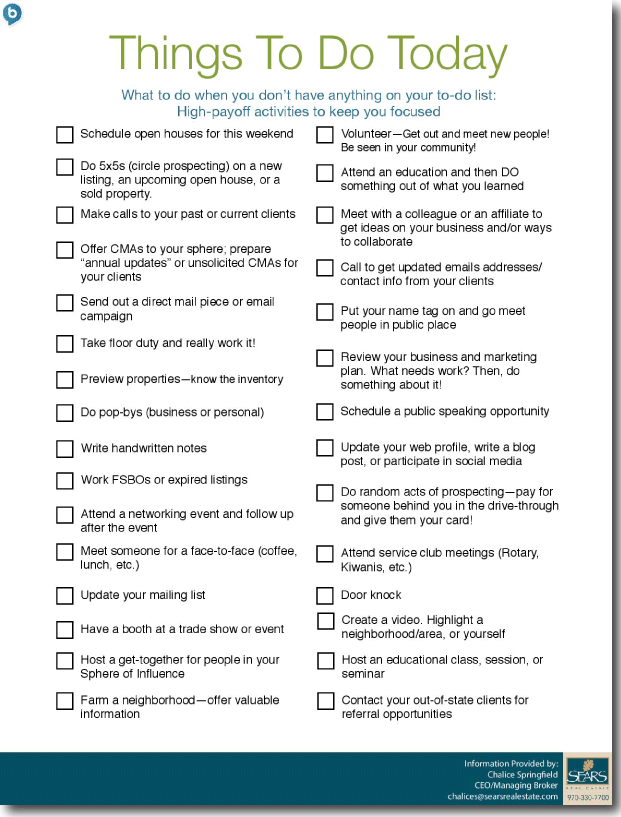 ---
A big thanks to Chalice Springfield of Sears Real Estate for submitting this content!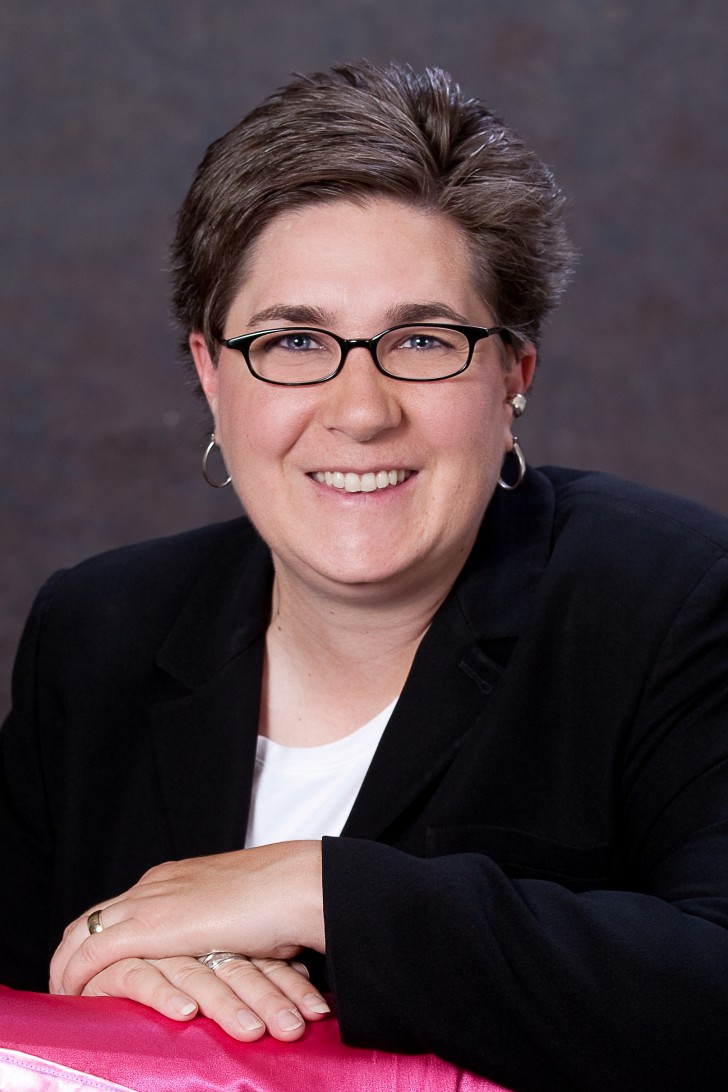 Chalice started at Sears Real Estate when she answered an ad to work in the mailroom on the job board at the University of Northern Colorado. She was just 19 years old and seeking employment to help put her through college. After earning her bachelor's degree at UNC, while working full-time at Sears Real Estate, she jumped into the world of real estate where she would find herself some 20 years later. Today, she is delighted to be the CEO/Managing Broker of Sears Real Estate. Chalice has sold real estate, worked in the mortgage and title industries, and currently manages almost 50 people (she calls it "herding cats").
---
---