By Nicole Harrington
---
---
One of the first and most important decisions a new agent must make is choosing a brokerage to work with. By law in most locales an agent must practice under the supervision of a managing broker or brokerage company, meaning this decision can be paramount in your ability to be successful in your new endeavors. Think of a brokerage like your managing partner - they must display the same traits and values that you will encompass when creating your own personal brand.
You are the owner of You Inc., anything and everything you are associated with will influence your brand image in the mind of the consumer. In addition to aiding in creating your brand, a brokerage will be the backbone to your business - they are there to guide you and show you the way. Since this decision is of upmost importance, here are some fundamental questions you should ask yourself, and prospective brokerage, throughout your search for your perfect match.
Questions for you
As mentioned, you need to ensure your new brokerage has a compatible style as it relates to customer service for you and your clients. Your brand values and image must match up with your brokerage. Ask yourself the following questions before interviewing different brokerages to hone in on exactly what you want out of the relationship:
Who is your ideal client? Create a persona for your ideal customer including demographics, psychographics, behavioristics and geographic information. Who are they, what do they want, and how do they want it? This is important as your client will also be the client of the brokerage. As yourself, will this fictitious "ideal client" want to work with the brokerage you are considering?

What is your brand strategy? How do you want to position yourself in the marketplace and what is your value proposition? For example a discount brokerage which provides real estate services at a discount will have a dramatic effect on your business plan. Other brokerages may be perceived by the public as being a "high end" provider with equally high commissions.

What does your current circle of influence look like? Do you have a lot of personal contacts who are looking to buy houses, or will you need to do a lot of ground work to find people looking to buy or sell? If you have a small circle of influence you may consider working with a brokerage who has lead generation opportunities available to their agents. Just be prepared to pay a hefty commission split on those deals when they close. If you have a large network of individuals looking to invest in real estate, you may be okay going with a brokerage who offers lower commission splits and fees.

How experienced are you? Have you worked in industry for some time and you know what you're doing? Or are you a newly registered agent with no sales under your belt? If you're new, you're going to need someone to teach you and this means you will need to look for a brokerage that has programs in place for new agents, like a mentorship or training system.
Questions for the Brokerage
It's important to remember when you're meeting with various brokerages, you will likely be an independent contractor and this means you are not an employee of the brokerage. You pay the brokerage through fees on your sales, and even sometimes desk fees. Ask yourself, are you comfortable with the value you receive for the fees? That being said, there are a few questions you will want to ask before signing on the dotted line:
What is the commission split, and are there and desk or licensing fees that need to be paid?
Does the brokerage provide leads? If so, is there a cost?
If the brokerage provides leads, how are they shared between the agents, and how many can I expect on a monthly basis?
Do the commission splits change when the sale is personal or from my circle of influence?
Do you have any bonus programs?
What are the costs of working here, and what does the brokerage pay for - ex. Licensing, phone and voicemail, signage and lockboxes, insurance?
What does a typical agent working here make annually?
What are the working stations like for the agents that work here?
How many agents are currently working out of this location - of that, how many are part-time, how many are full-time, and what is the turnover like?
How many office hours are agents required to work? How does the scheduling for that get done?
What is your market share?
Do any agents have protected areas, or territories?
Who is your usual client? What kinds of homes are they buying or selling?
What kinds of training programs do you offer - how many days is the program, and is there a cost associated?
Are there opportunities to join teams within the brokerage? If so, how do I set up time to speak with them?
Is there a full time receptionist, and are they trained to prepare documents such as offers, Buyer Representation Agreements, etc?
Are there office policies regarding commission rates? Do I have the ability to change it as I see fit?
What are the five year and ten year goals for this office?
Overall, choosing the right brokerage could make or break your career in real estate. It is important to do your research before committing to a firm. You first need to figure out what you want before you can start interviewing brokerages. Ask the brokerage if they have agents you can speak with to get a better idea of the inside workings, successes, and challenges of the office you are looking at. Make sure it fits into your short term and long-term goals, and most of all, make sure you feel supported. Once you've found the perfect fit, you will be that much closer to achieving your real estate goals.
---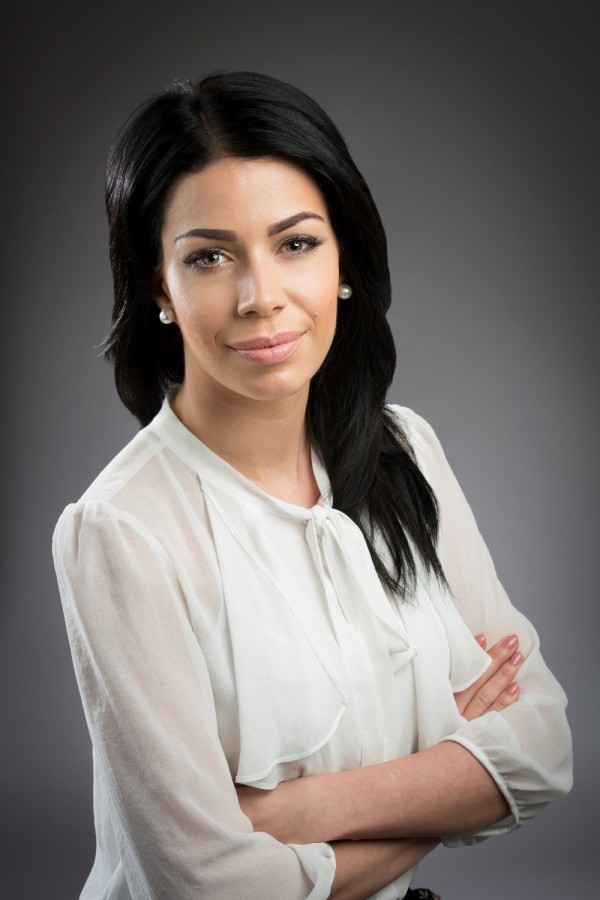 Nicole Harrington is the Founder of SheSellsToronto.com and a real estate agent with a keen eye for trends and analytics. She's a former corporate operative with a B.Comm in business and a background in category management. She has also worked for some of Canada's largest brands in their marketing departments. When she's not helping clients she can be found writing for her blog or hanging out with her two dogs. www.shesellstoronto.com
---
---