Classic Happy House-Aversary Postcard
---
---
Urban Happy House-Aversary Postcard
Earn lifelong clients and a committed referral source by letting your past clients know you're thinking about them long past their transaction date using this Happy House-Aversary postcard.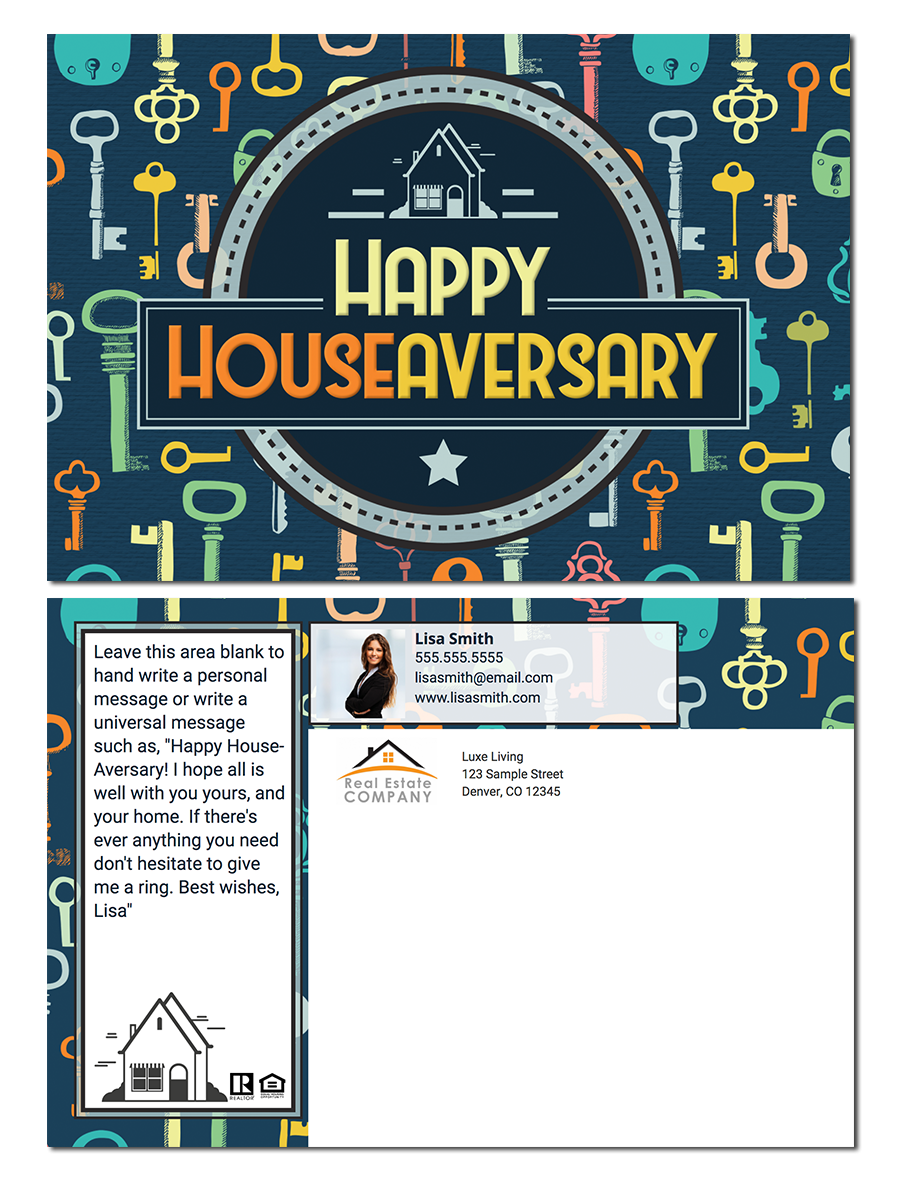 ---
Getting Started
To build this postcard, you will need a personal message, contact information, company logo, and headshot. Since you will hand write your client's address on this postcard, you're able to place an order for as many as you'd like to have them on hand for all past clients.
Postcard's Message
As a best practice, we recommend using this space for a custom greeting message, rather than asking for a referral. With a well-written greeting and message, your past clients will feel pleased and will think of you for their and their friends and family's real estate needs automatically.
Finishing Touches
This postcard will be printed on both sides of heavy, postcard-style stock paper. It will then be trimmed to a standard 4" x 6" postcard size.
---