Help Your Realtor Network Keep Their Momentum, A Workshop on Virtual Accountability Groups
Push your Realtors to reach a whole new level as you learn accountability tactics to help keep their momentum going during and after this uncertain time.
Here's what you can expect to learn:
Unique ways to organize, facilitate, moderate and manage your Realtor network
How to be a catalyst for action
Holding your Realtors accountable so they can secure their business

---
Below are some of the resources, links, and ideas Eric shared in the webinar.
Virtual Accountability Groups
You have a unique opportunity to capture your Realtor clients' attention during this time when most, if not all, are working from home. Capitalize on this by starting your own virtual accountability group and inviting your top agents to work on their businesses so they come out ahead once we are back to business as usual.
During these meetings, we are not asking you to be a coach. Instead, your job is to:
Organize the date, time, and attendees
Facilitate and run the Zoom call, Facetime, Google Hangouts, etc.
Plan and manage the topic of the call and weekly tasks
Moderate the conversation
---
What's in it for Them
As you are inviting Realtors to join your virtual accountability group, you need to be able to tell them what's in it for them. Make sure to:
Outline the time commitment
Share the benefit of each action that will be taken by the group
Summarize the desired outcome if they complete each task throughout the duration of the program you create
Copy the sample script below and make it your own!
I believe the action we all take today will be the success we see tomorrow. I am starting a virtual accountability group for a limited number of Realtors in my network and I'd like to invite you to join me for an hour a week for the next five weeks. We will work as a group to get business-related tasks 100% completed during each week. The goal is to hit the ground running and have a successful second half of 2020. Please let me know if you are in!
---
Group Makeup
You're in charge of assembling a great accountability group so don't limit yourself. Consider the following combinations of Realtors:
Agents from the same company
Agents from different companies
Agents with the same skill level or in the same year of their business
Agents with differing skill levels and experience
---
Technology
There is nothing more embarrassing than realizing you don't know how to switch presenters or mute an attendee in the middle of your virtual meeting. Make sure you select a screen sharing technology that you are comfortable using and practice, practice, practice! Below are some of the most common options:
---
Kickoff Meeting
The first meeting is where you set the stage for the group. During this call, make sure you establish the rules and structure for each of the following meetings. Check out the suggested agenda below for your kickoff meeting:
Outline the day and time the group will meet each week and how many weeks the program will last. We recommend a five-week program.
Have each person pledge to attend all accountability meetings.
Have each person pledge to complete each weekly task before the weekly meeting.
Ask each person to state what they would like to achieve by attending the meetings and completing the tasks and write those down.
Present the first week's tasks.
---
Meeting Structure
As the moderator of the accountability group, it is your job to guide the conversation and ensure that each member has an opportunity to share. You want to prevent people from talking over one another so make sure to set those rules at the beginning of each meeting. Below are some ideas to help you run these:
Start the meeting off by allowing each member to talk about last week's task.
Ask them to share both good and bad experiences and what they discovered while completing the task.
At the end of each meeting, have a group discussion. Allow members to ask each other questions.
End the call by presenting next week's task. Don't forget to outline what's in it for them if they complete the task.
---
Topics & Tasks
Below are some task ideas to get you started, but don't hesitate to get creative and come up with some of your own.
Revised Business Plan
Email each member the Breakthrough Broker Success Plan and ask them to print it out and complete prior to the next meeting.
During this exercise, they will determine how much money they want to make in the second half of 2020 and how much business they need to do to make it happen.
Marketing Action Plan
Link: Marketing Action Plan
Email each member of the Marketing Action Plan and ask them to print it out and complete prior to the next meeting.
During this exercise, they will outline a marketing strategy for June through December.
When the plan is complete, the Realtor will have a usable action plan they can employ throughout the rest of 2020 to generate more leads and do more business.
25 Past Client / SOI Calls
Ask the group to call 25 past clients or contacts in their sphere of influence and check in on them during this difficult time.
Instruct them to ask how their contacts are doing and see if there is anything they can help with while they are working from home.
Coach them to stay positive and reassuring on the call and prevent it from drifting to a negative conversation.
Encourage them to make this a habit they can carry on after this crisis.
CRM
A CRM should be the focal point of any Realtor's business.
Instruct them to do an audit of their CRM by making sure it includes everyone they know. Have them check their phone contacts, Facebook, Instagram, LinkedIn, and more and add anyone who's missing to their CRM.
Have them interview their friends and family to see if they have any contacts to place in their CRM.
Once this task is complete, they will have the foundation of their business all in one place. They can then task, communicate, and organize everyone they know.
Share the following on-demand webinar with the members of your group for additional training: CRM Best Practices
Listing & Buyer Presentations
Task your group with dialing in their listing and buyer presentations.
Send them the following links to download a template from Breakthrough Broker or have them use their own.
Not only does this exercise allow them to ensure they have an updated, relevant presentation, but it forces them to think critically about their business and the services they offer.
As one of this week's tasks, ask your Realtors to write down the answer to the following question — "Why would you hire you?". The answer should guide their presentations and value proposition. Have the group members share their answers during the next meeting.
Virtual Coffee Talk or Happy Hour
Challenge your accountability group to put together and host a coffee meeting or happy hour over Zoom, Facetime, etc. with current or potential clients.
This allows them to get some face time in and practice using screen sharing technology themselves.
Social Media Presence
Ask your group to spend the following week posting at least 4 Instagram or Facebook stories and creating 2 Facebook Live videos.
They can either share something about their personal lives or do a market update.
This task pushes your agents out of their comfort zones and allows them to find different avenues to connect with their sphere of influence.
Referral Playbook
Link: Referral Playbook
Email each member the Referral Playbook and ask them to print it out and complete prior to the next meeting.
During this exercise, they will take a look at their current referral strategy with a critical eye and pinpoint holes in their system. Then they will rebuild their strategy from the ground up by personalizing scripts, developing a brand, defining referral target markets, and getting creative with their delivery in person and on social media.
When the plan is complete, they will have a solid foundation of best practices and habits for generating leads from referrals.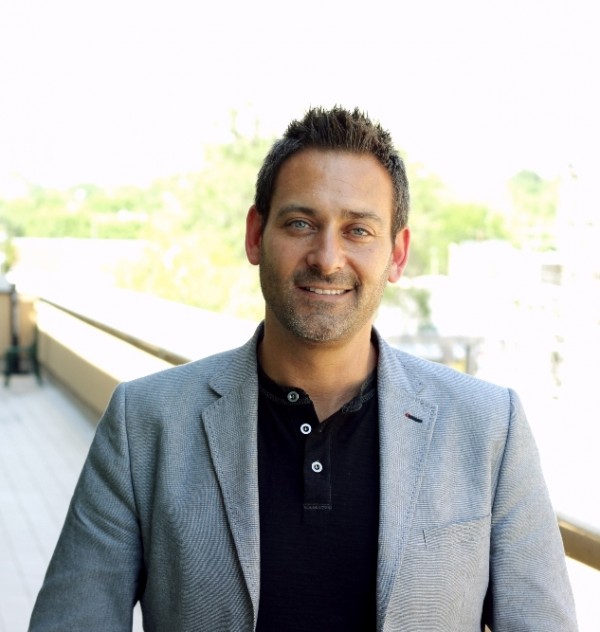 ---

After a successful career as a top-producing real estate agent and building a mid-sized real estate company in Colorado, broker and owner Eric Sachs and his business partner sold their company. Then, they followed their passion for helping those in the real estate industry by founding Breakthrough Broker. Eric is a recognized national speaker and is dedicated to helping real estate agents, title companies, and mortgage companies build successful businesses.
---
---