107 Powerful Prospecting Activities
---
---
Don't think of prospecting for leads as just another routine task. Instead, think of prospecting as a gateway to endless income possibilities and an essential part of growing a thriving real estate business.
To truly benefit from prospecting you must be willing to put yourself out there and try new things. If you're ready to make more money and prospect for leads in a whole new way, here are 107 lead generating activities you should try courtesy of Chalice Springfield of Sears Real Estate.
---
---
Use this list to spark your prospecting activities!
---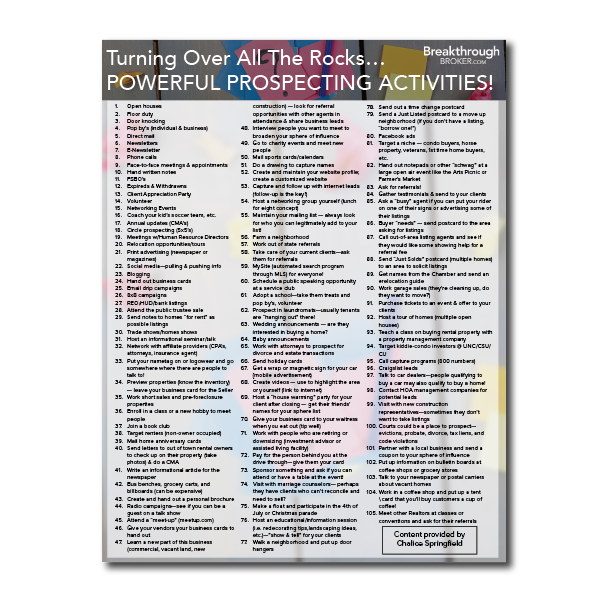 ---
A big thanks to Chalice Springfield of Sears Real Estate for submitting this content!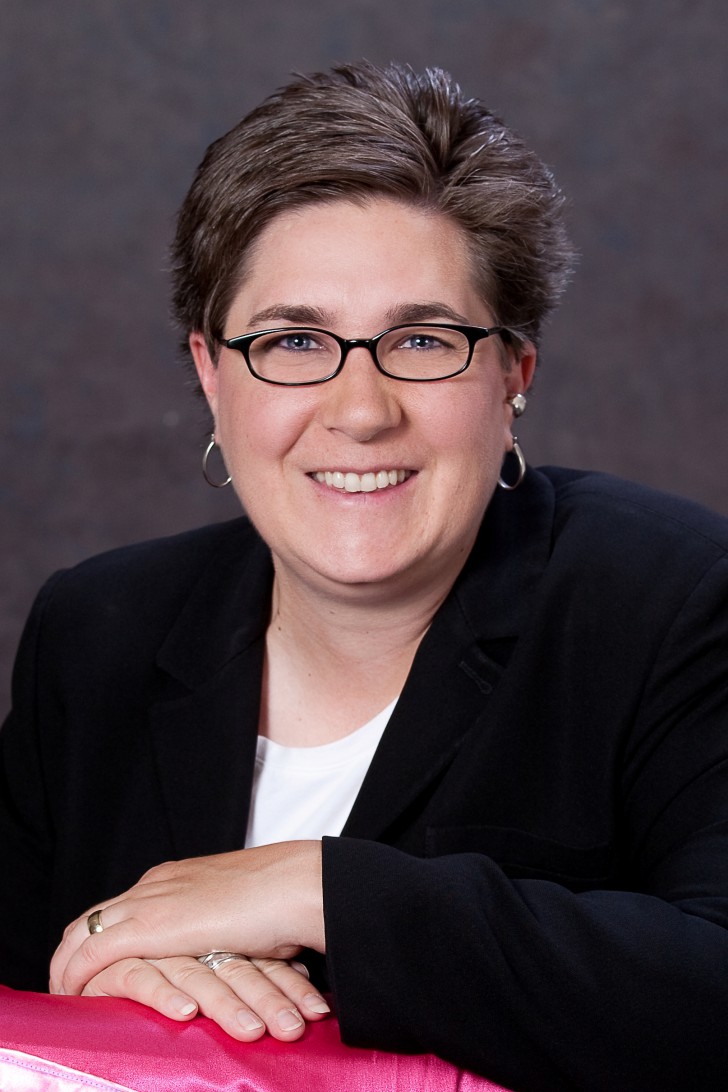 Chalice started at Sears Real Estate when she answered an ad to work in the mailroom on the job board at the University of Northern Colorado. She was just 19 years old and seeking employment to help put her through college. After earning her bachelor's degree at UNC, while working full-time at Sears Real Estate, she jumped into the world of real estate where she would find herself some 20 years later. Today, she is delighted to be the CEO/Managing Broker of Sears Real Estate.
---
---