Pro Tip: Saving and Finding Your Marketing Templates and Mailing Lists
Did your listing have a price change or do you need to update some photos on a brochure? Maybe you wrote a beautiful description of a property that you want to reference again later. You can find all your past marketing templates with the latest updates, here's how.
---
1. Choose the create item you'd like to make and select "GET STARTED"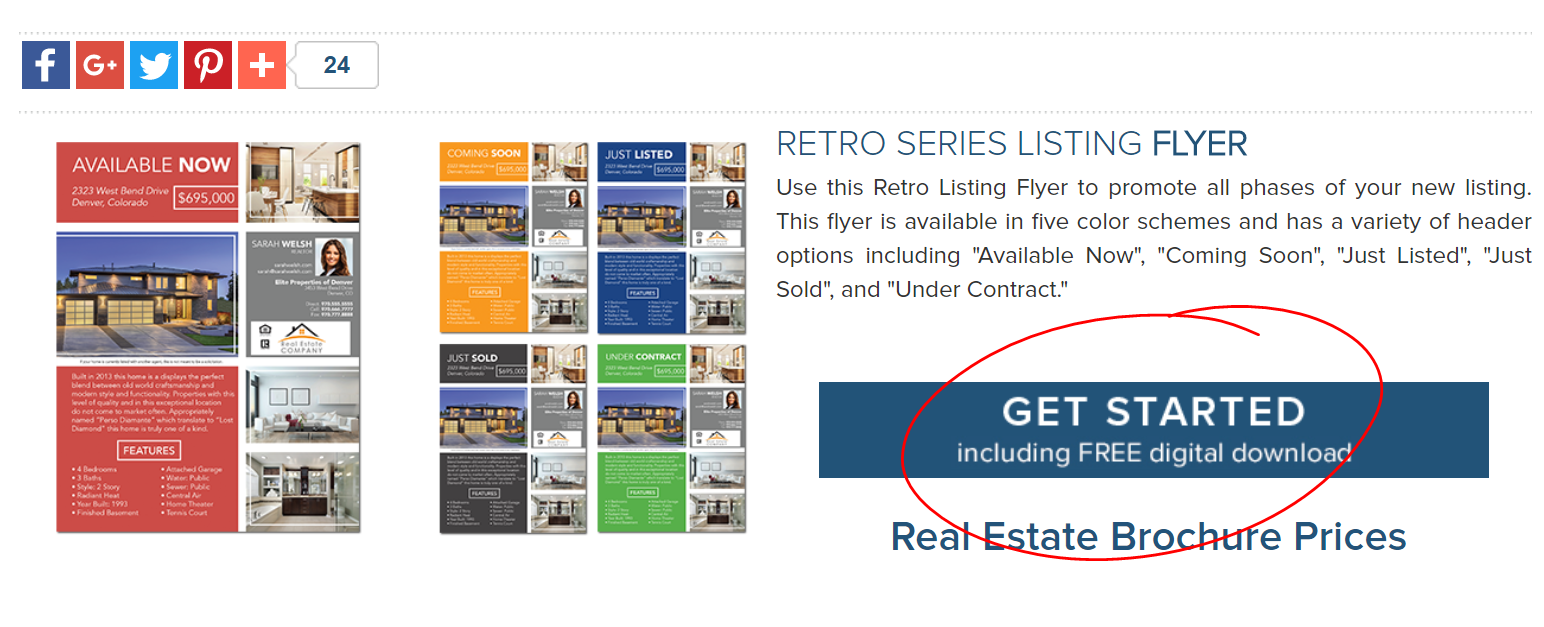 2. When you're done with your project, select "Finish this Project"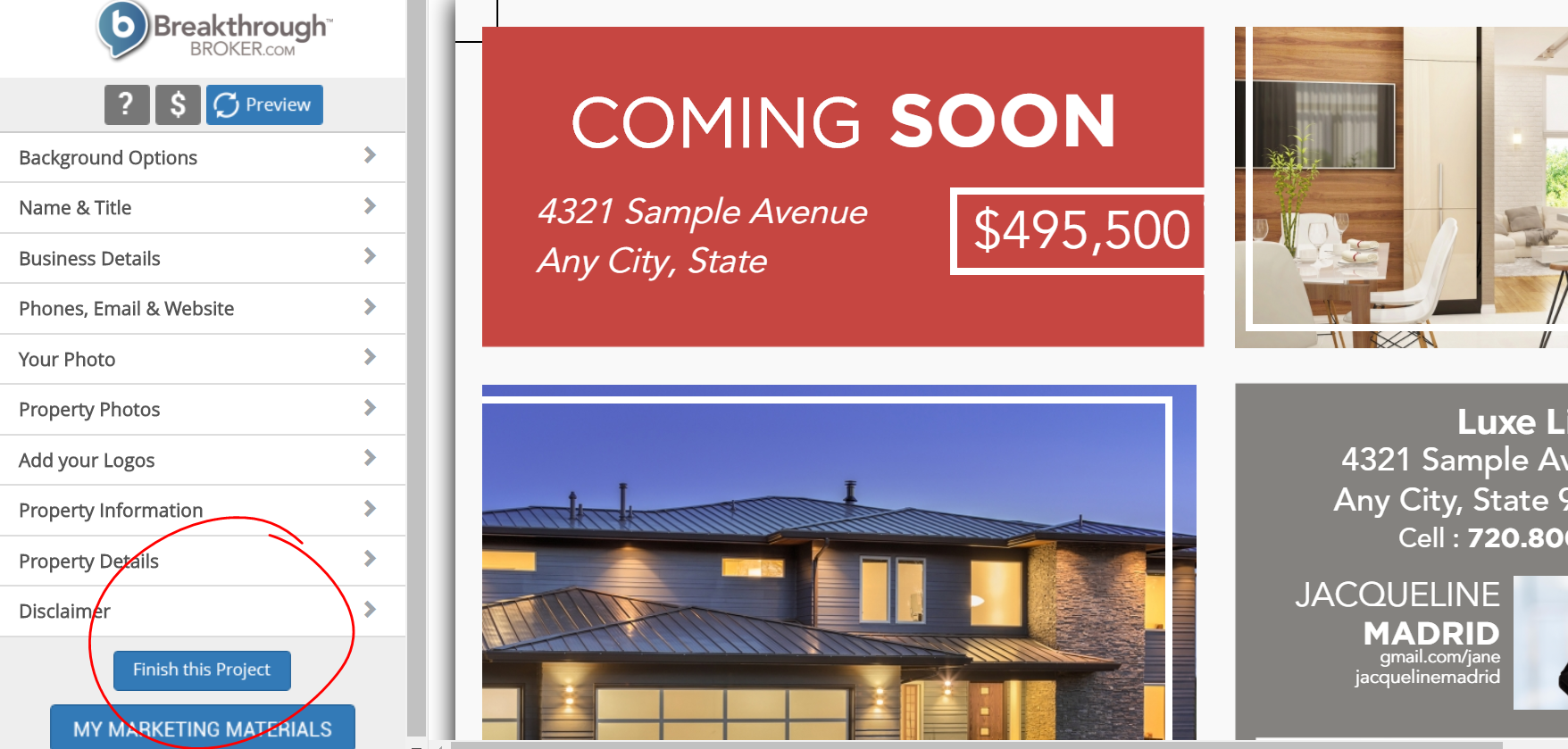 3. After you've chosen your delivery option, select "Save and Close"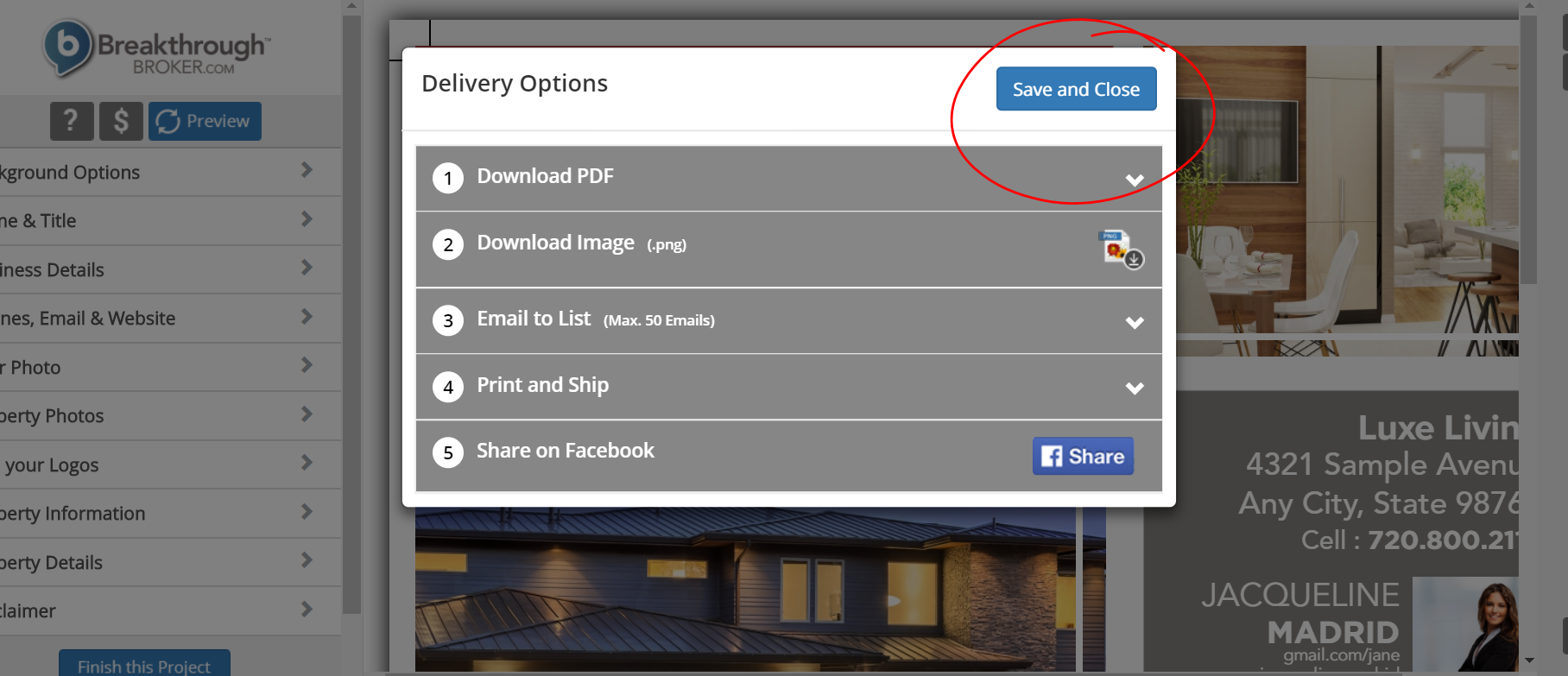 4. Update the project name with a property address or a unique name, then select "SAVE"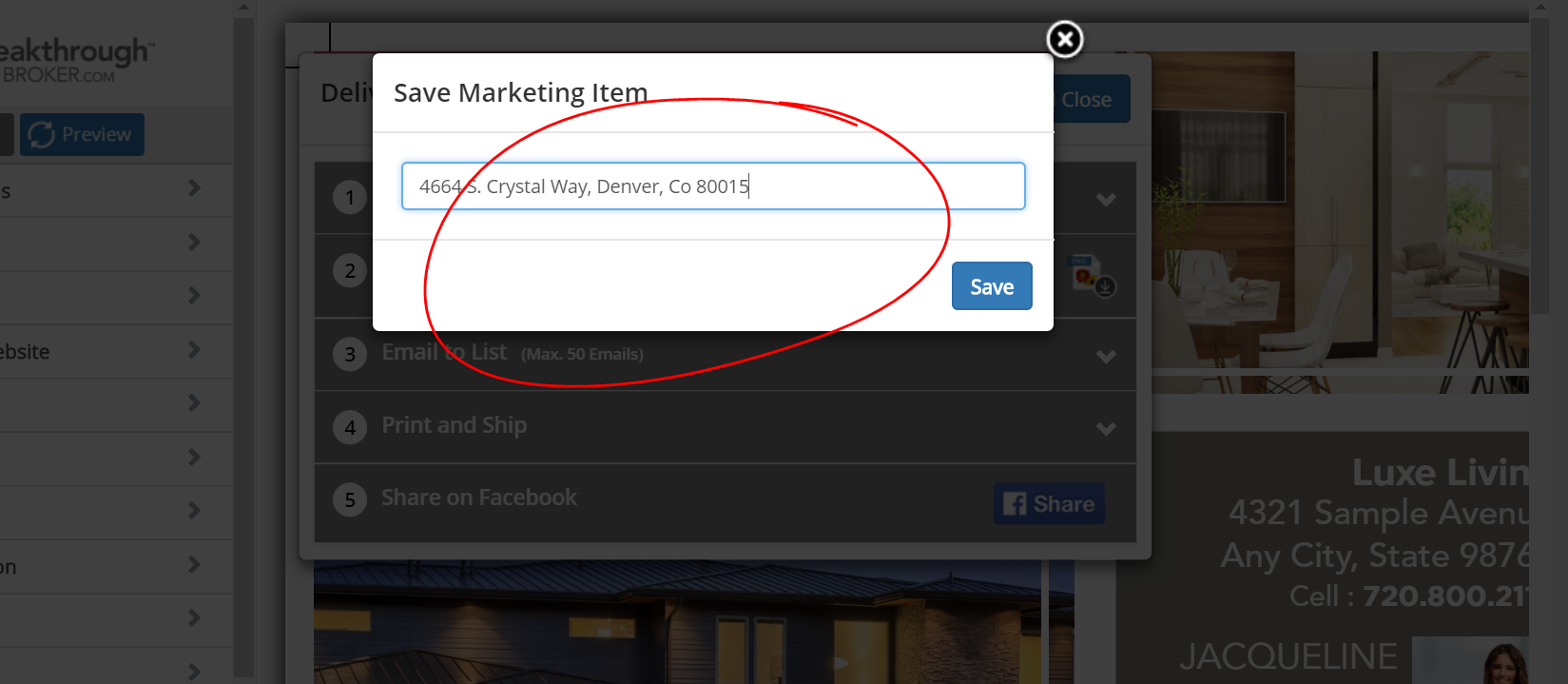 5. To find this item select "My Profile", then select "my marketing"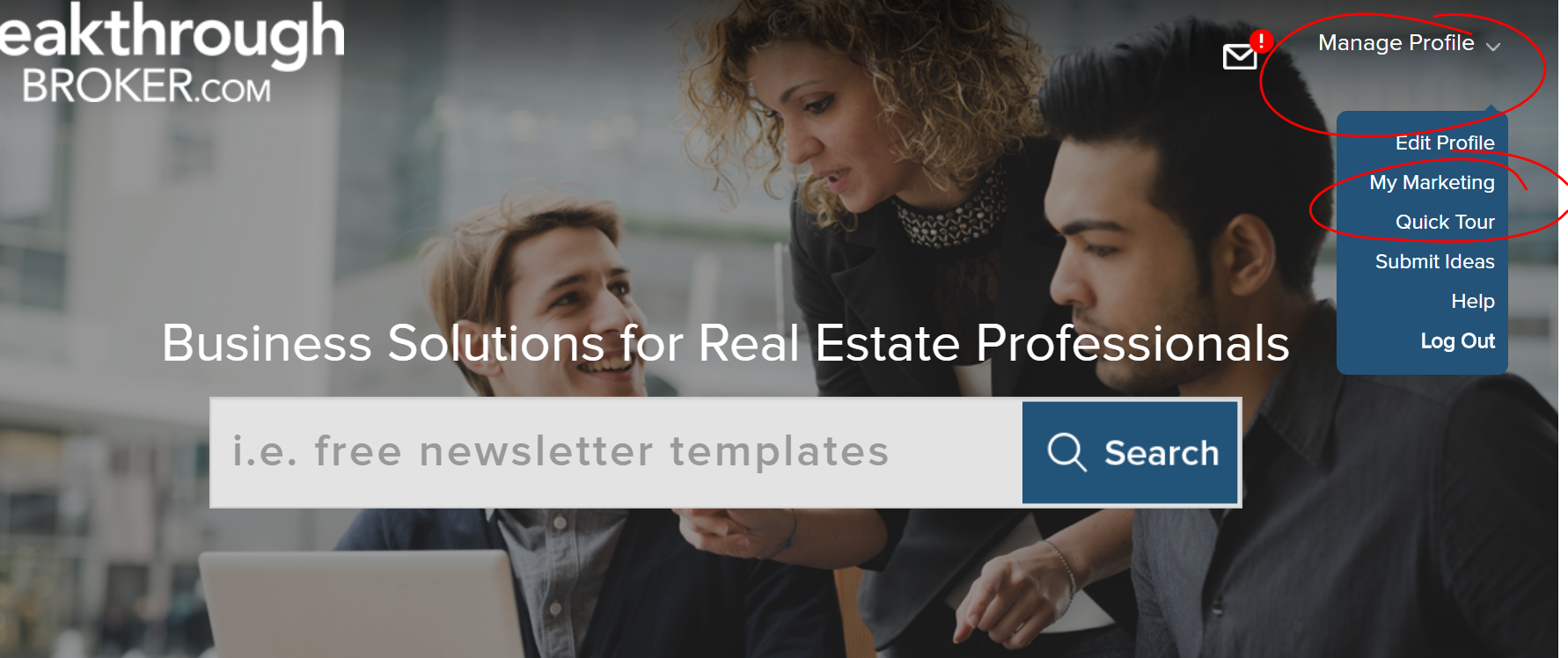 6. Your item will be saved with the title you've given it

7. Using the options to the right, you will download, edit or delete your project

8. You will also find your saved mailing list here

9. To save a mailing list, select "Mail to List" at checkout and proceed through the steps