---
---
Just sold a home in a desirable area? Celebrate and highlight your success as a agent to surrounding neighbors by using this Just Sold Door Hanger as a marketing tool.
Real Estate Door Hanger Prices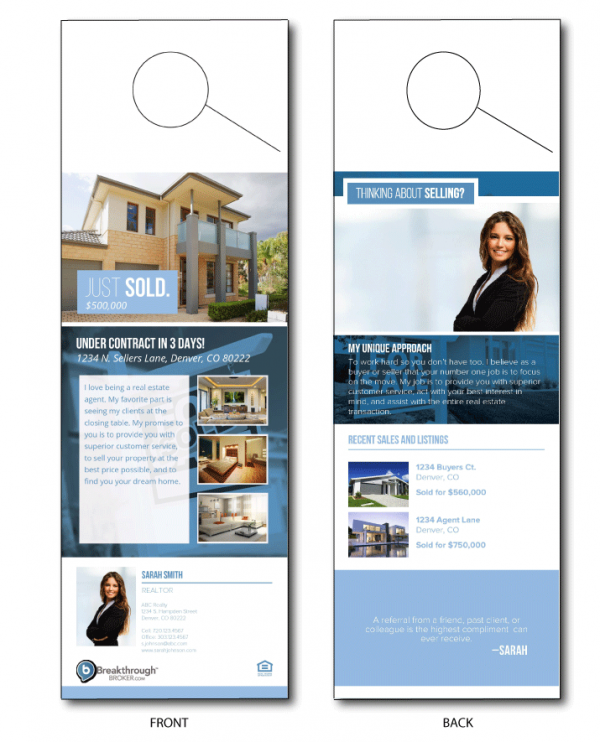 Getting started
This Just Sold Door Hanger is a great self promotional tool. To get started you will want to have four photos of a property you recently closed on file. In addition to this, you will need two photos of properties you sold in the past, your head shot, and company logos on file.
Text
Since this Just Sold Door Hanger is intended to be used as a self promotional tool it has sufficient room for personal statements, business slogans, and any other related text. Along with the above, the bottom of this door hanger works as a business card as it perforated and contains your contact information and a personal tag line.
Finishing touches
The final proof will be double sided and printed in color on 10 point card stock. The door hanger opening at the top will be die cut and the agent information at the bottom is a perforated tear off business card.
Finished size is 3.5" wide by 11" tall.
---
Get the most out this door hanger by using it as marketing tool when prospecting door to door. Here's how!
---
---