Justify your commission
It's not enough to just sell the home
By Eric Sachs
---
---
I recently had yet another eye-opening experience that reminded me how our profession is often viewed by the general public. It was a seemingly normal night of staring off into space while my children were at the third dance class of the week. I usually take that hour to relax, check out, and have some Eric time at the local coffee shop. But on this particular night I stuck around the studio. I'm not one to mingle with the über-competitive dance parents, so I quietly sat by myself on a bench zoning out until a conversation taking place right next to me caught my attention.
"...It sold in a week and a half! After he took the listing I didn't hear from him until he brought me a contract, and now he expects me to pay him a full commission..."
I continued to eavesdrop as the Realtor-bashing conversation became even more animated. Typically I am not one to stand by and let one of my fellow professionals get lambasted, but this time I just sat and listened.
"...I don't think we listed it high enough. My husband wanted to list it for $425,000 but our Realtor talked us into $400,000. Now we are pretty sure we should have listed it for what we wanted to in the first place!"
As this person kept talking I could heard the emotion in her voice. She was truly upset. She believed in her heart that her Realtor had done her wrong. She was complaining that the Realtor was lazy, that he did not "do anything" to earn his money. The conversation eventually changed to gossip about the parents who weren't there (that's for another blog). That night I couldn't stop thinking about that poor Realtor who probably did a fantastic job!
Let's look at what the "bad" agent did right. He obviously was skilled at pricing: The home sold in a week and a half. He marketed the property in the right places for it to be found by a buyer. He stood his ground both for price and commission (the weakest agents list homes for the highest price for the lowest commissions). Who knows what he did behind the scenes? He could have sent an email out to fellow agents boasting about a great new listing. Posted it up on a company "new listing" board. Utilized social media to bring quick awareness to the home. Essentially, he could have done everything not only right, but above and beyond what a typical agent would have done to sell the home.
And look what his clients are saying about him! Look at what they are going to say to their friends. In his mind, he hit a home run by selling the home in a week and a half! In the client's mind, he wont get repeat business or a referral ever again.
As I thought more and more about this, I realized this probably happens more than we could ever imagine. As a profession we must speak up. Make it a habit to let your clients know what you are doing for them. Show them the "behind the scenes" of selling a home. Let them know how much it costs to properly market the home. CC your emails to other agents. Give them a report of your marketing activities. I know you deserve that commission, and it sucks to have to justify it, but that's life. With the ease of the internet our profession is becoming commoditized. Reality is, as I saw in the dance studio last week, we must justify our existence. Tell your clients what you are doing and how you do it. Show them that you are the reason their home sold in a week and a half!
---
---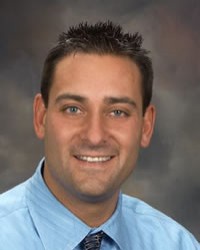 Eric Sachs is the president and co-founder of BreakthroughBroker.com. Send your feedback to eric@breakthroughbroker.com.
---