By Nathan Froelich
---
---
As a new agent you've got to market to your sphere and get the word out that you are now a real estate professional. One way to do this is with a new agent letter but it must be done carefully. You don't want to broadcast to the world that you are "new" which could mean you lack experience.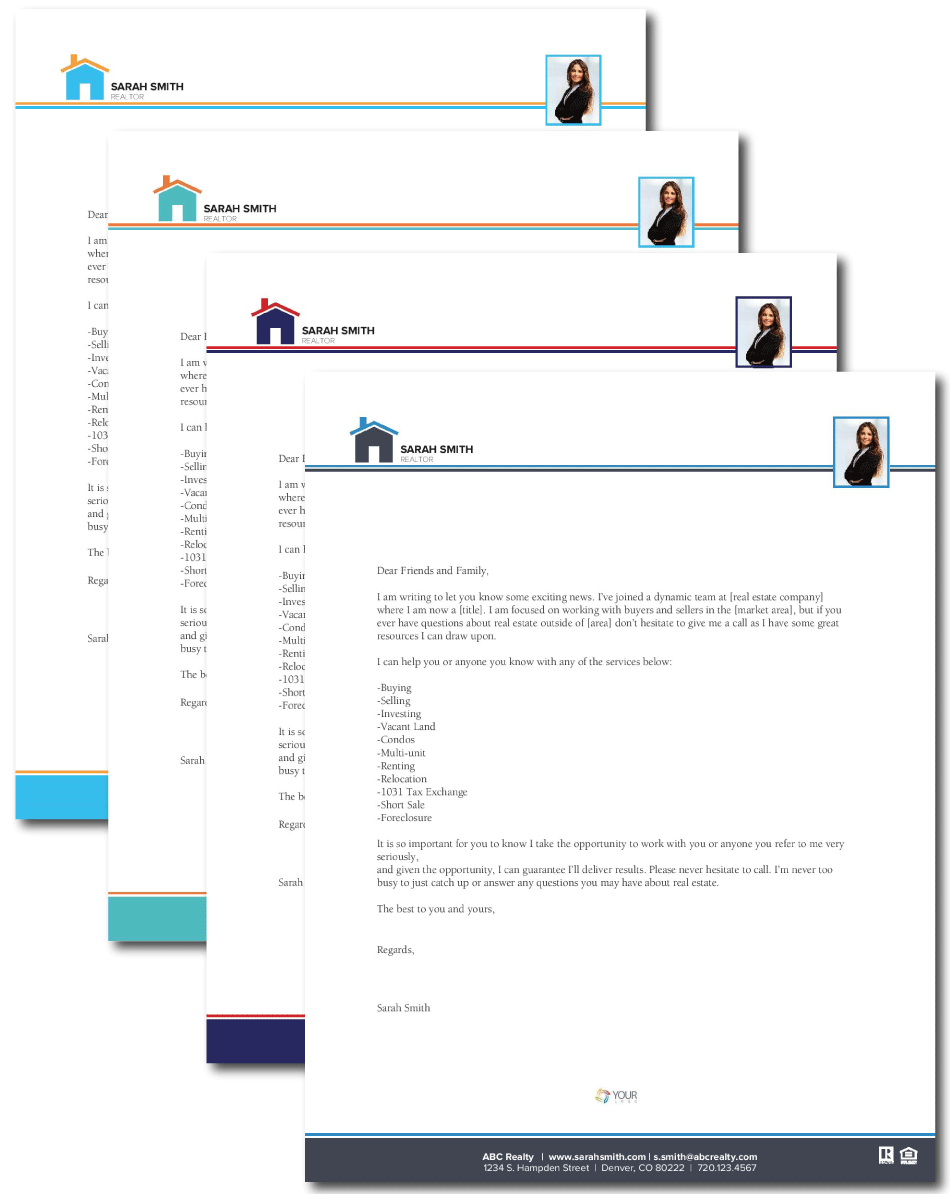 What makes this letter unique? It conveys to your prospects that you can help them with a variety of services, you are part of an exciting team, and your ready to work hard for them. The great part, this letter never uses the word new.
To easily customize this letter choose a delivery method above and use our online design tool.
What this letter says:
The entire text for the letter is available below. If you'd prefer to print it on your own letterhead you can copy and paste it into your own word processing program and make the necessary changes.
Dear Friends and Family,
I am writing to let you know some exciting news. I've joined a dynamic team at [real estate company] where I am now a [title]. I am focused on working with buyers and sellers in the [market area], but if you ever have questions about real estate outside of [area] don't hesitate to give me a call as I have some great resources I can draw upon.
I can help you or anyone you know with any of the services below:
Buying
Selling
Investing
Vacant Land
Condos
Multi-unit
Renting
Relocation
1031 Tax Exchange
Short Sale
Foreclosure
It is so important for you to know I take the opportunity to work with you or anyone you refer to me very seriously,and given the opportunity, I can guarantee I'll deliver results. Please never hesitate to call. I'm never too busy to just catch up or answer any questions you may have about real estate.
The best to you and yours,
---
Have a mailing list over 200 and interested in bulk pricing? Click here.
---
---