The Magic Letter
This lead generation technique will get your phone ringing
By Nathan Froelich
---
---
The Magic Letter is a form letter that you can customize with your own information and then send to homeowners in an area to generate new leads. We'll begin with a few important notes about the letter. Further down the page, there are some suggestions for converting the leads that come in as a result of this activity.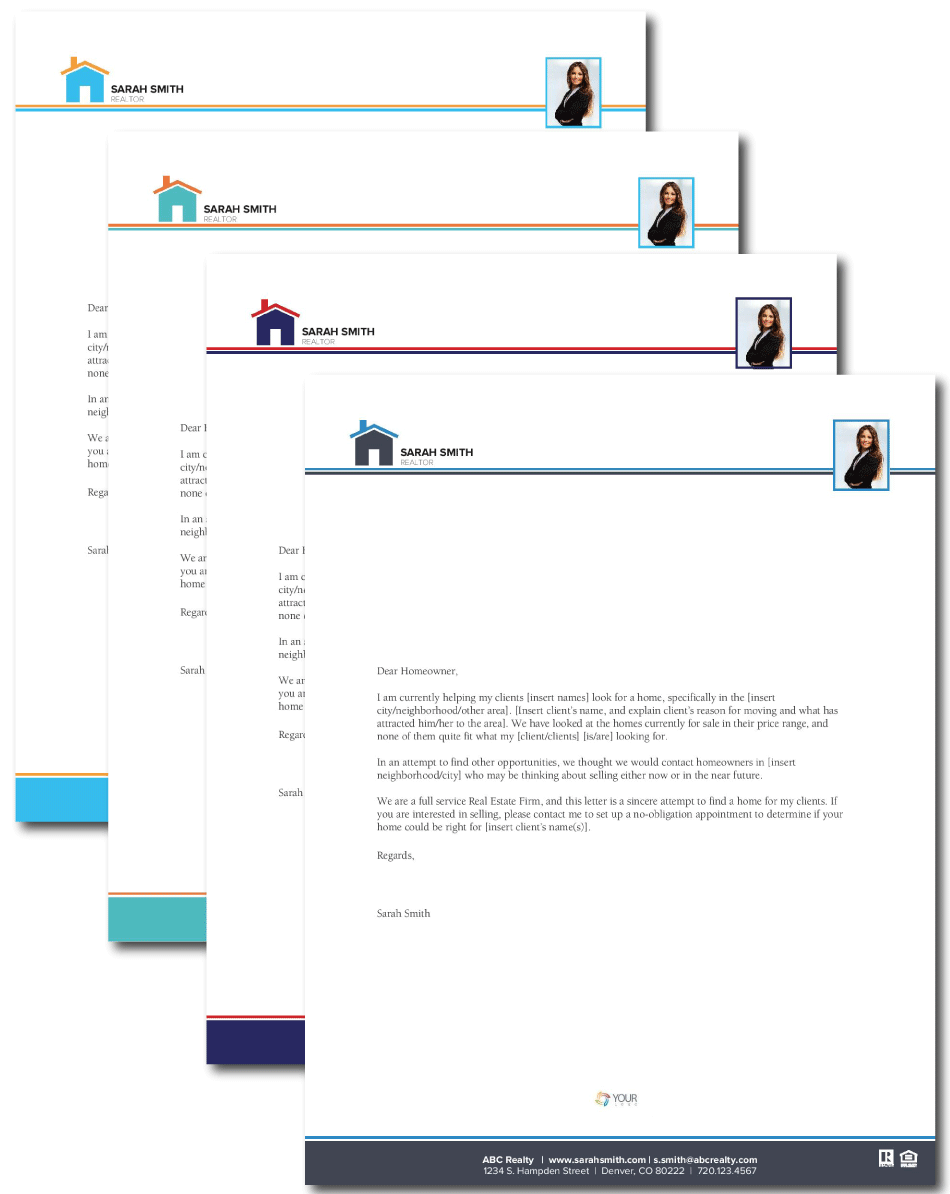 Creating your letter:
Enter your contact information into the appropriate forms in the Creation Center, and also upload a company logo (optional). The system will use this information to automatically populate the letterhead and signature blocks.
In the "letter body" section, there's a selection of pre-written copy. All you have to do is finding the bracketed sections of text—[they look like this]—and change them to include the appropriate information. Once you're finished you can click the "proof" button to generate the letter, and then download and print it on regular 8.5x11 paper.
Rule No. 1
You absolutely, positively, must have a real buyer looking for a real house in the area. If you use this letter without having a real buyer, at least two things will happen: 1. Potential sellers will know you're a fraud. 2. You will have the buying public doubting the integrity of real estate agents in your area and in your company.
How it works
If you have a buyer who likes a particular area, ask them for permission to send out this letter. The conversation should sound like this: "You know Dick and Jane, there may be some homeowners in this area who have thought of selling but haven't wanted to list. One thing I could do—if you don't mind—is send a letter to homeowners in the neighborhood and see if we get any bites. Would it be okay if I used your first names in that letter?"
Create the letter using our pre-written format and send it to neighborhood homeowners. When your phone rings, the conversation should sound like this:
Caller: "We received your letter. What kind of house are your buyers looking for?" You: "Well thank you so much for calling. Dick and Jane will be so excited to hear we may have another possibility in the area. My clients are very open-minded, and I think the best thing to do would be to schedule a time to have me come over and preview the home. Will you be around this weekend?"
And then schedule the appointment.
Rule No. 2
If you are no longer working with those clients, be honest. Tell the caller, "Well thank you so much for calling, as luck should have it, after I sent that letter out Dick and Jane found a house that was just right for them. But almost all of my clients love your area, and if you have time I'd be happy to come by and take a look at the house this weekend in case I come across someone else who is looking in your area. Would Saturday or Sunday work best?"
At the preview
Remember, you are not planning to bring your client and you should make that clear over the phone. Nothing would be worse than showing up without the buyer if the seller was expecting one. Break the ice as usual, and then I strongly encourage you to make your necessary disclosure, especially if you're a Buyer's Agent (visit with your broker for your state's specific requirements).
Tour the home and talk with the potential seller about the house. Once you've established whether you should show it to your buyer, let the seller know if it's a yes or a no. Again, honesty is your friend; if you waffle on the possibility of your buyer liking the house the seller will know. If it's not right for the buyer, say, "You know, as much as I hate to say it, this house won't work for Dick and Jane, which is a real bummer because I was really excited and I know they were too. But here is the good news: You have an incredible place, and I think if you're considering selling now would be a great time to do so. If I ran some comps on what homes are selling for in this neighborhood and what I think your house is worth, would that be some info you would be interested in?"
Conclusion
Approach this process in the spirit of finding a house for your buyer you'll have an opportunity to meet potential sellers. Then you should do everything you can in good faith to help the seller decide if they should list. That's really the bottom line.
What this letter says:
The entire text for the letter is available below. If you'd prefer to print it on your own letterhead you can copy and paste it into your own word processing program and make the necessary changes.
Dear Homeowner,
I am currently helping my clients [insert names] look for a home, specifically in the [insert city/neighborhood/other area]. [Insert client's name, and explain client's reason for moving and what has attracted him/her to the area]. We have looked at the homes currently for sale in their price range, and none of them quite fit what my [client/clients] [is/are] looking for.
In an attempt to find other opportunities, we thought we would contact homeowners in [insert neighborhood/city] who may be thinking about selling either now or in the near future.
We are a full service Real Estate Firm, and this letter is a sincere attempt to find a home for my clients. If you are interested in selling, please contact me to set up a no-obligation appointment to determine if your home could be right for [insert client's name(s)].
Regards,
[Insert Your Name]
---
Have a mailing list over 200 and interested in bulk pricing? Click here.
---
---