How to Create a Custom Facebook Audience
---
---
Pease note if you have your Facebook page registered as a Realtor, that may alter the outcome of these steps.
In this Breakthrough Broker how-to, we show you how to create a Facebook "custom audience". What's a custom audience? Think of it like farming but in the digital world, the same way you would choose a specific neighborhood to market to, you will select an audience of Facebook users based on certain criteria you choose. Then Facebook will show your post (advertisement) to those users in their news feed as they scroll through Facebook.
Here are some important notes to consider:
You can NOT do this from your personal Facebook page. You must have, or set up a business page to use the Facebook advertising platform.
You DO NOT need a lot of Facebook fans on your business page.
There IS a cost associated with this but you can set your budget very low or high. The higher your budget the more people will see your post.
We are going to use a very specific example of how the targeting works in order to better articulate the process. Keep in mind you can create your audience based on your own marketing objectives. In our example we are marketing a higher-end loft in downtown Denver.
To start, go to your Facebook business page. Once here, choose Pages from the top left corner.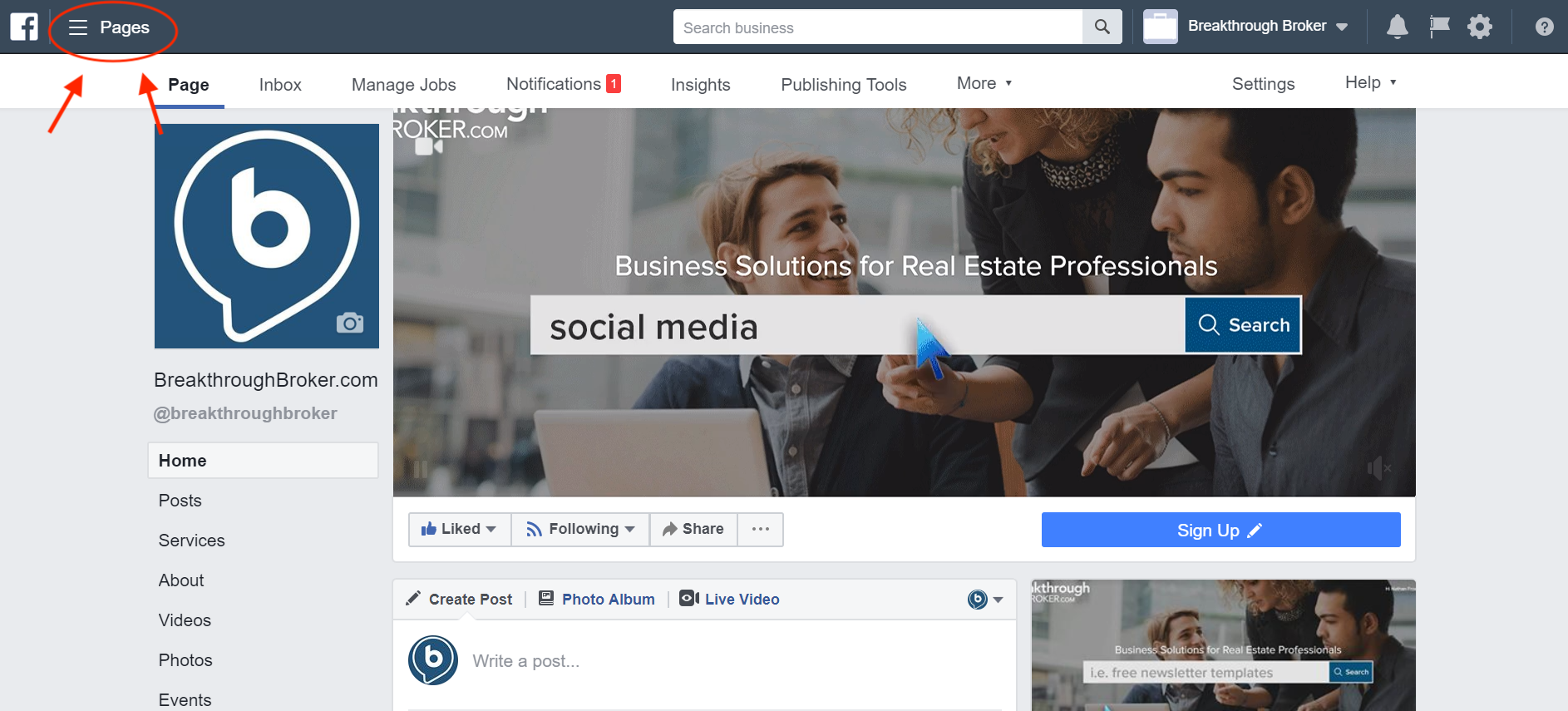 Next, select Audience Insights. You will find it under Plan. Once you select this, you will be prompted to select how you want to create your custom audience. For this step select Everyone on Facebook.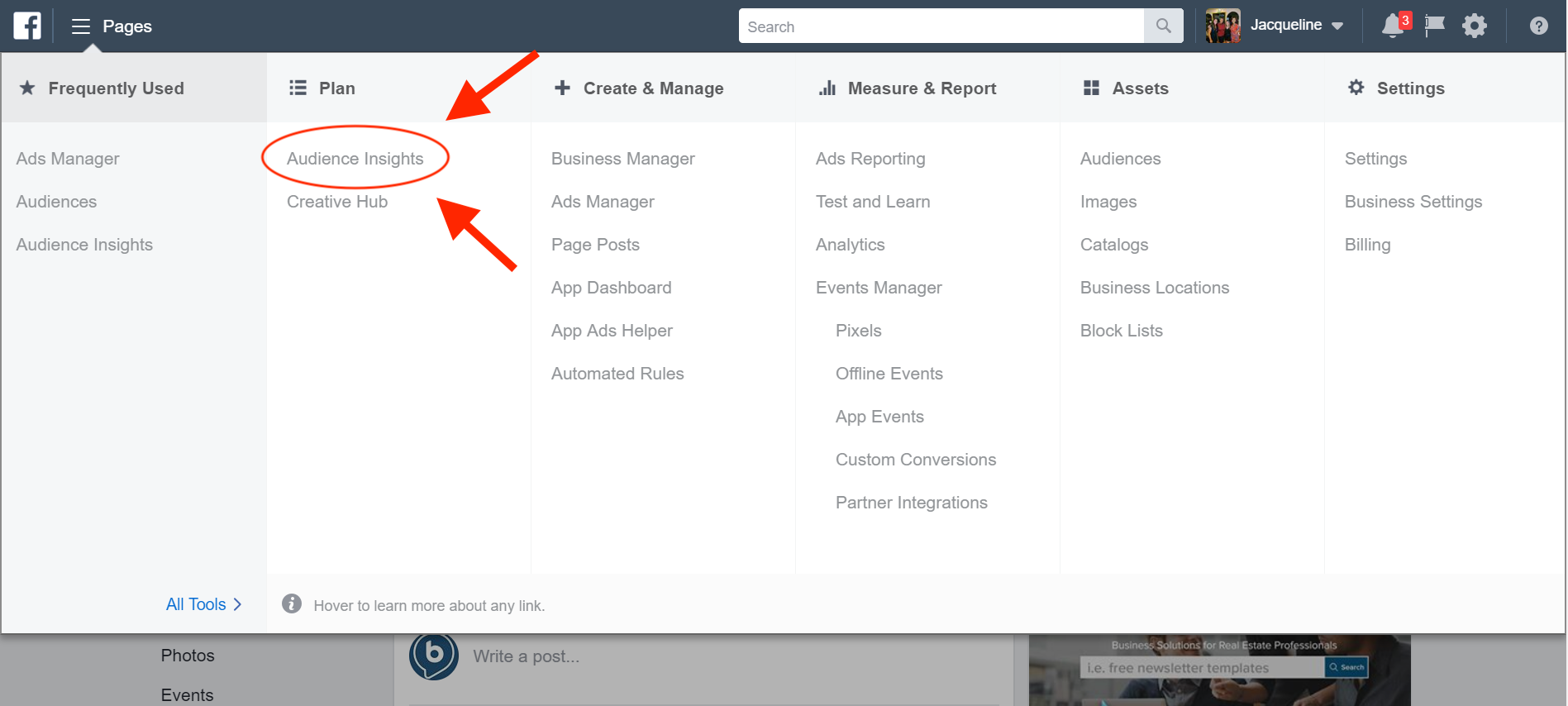 Now you are going to build your audience. While creating your audience be as narrow as you would like. Having a narrow, specific audience will make it so your ads and posts are seen by the people actually likely to engage with your content. You can create your custom audience from the following segments:
Location including country, region, or city. In our example we would use Denver.
Age and gender. Since it's very likely a 21 year old will not be able to afford a loft downtown, for our example we will use the ages range of 35-60.
Interest Interest allow for a plethora of things. For our audience example, some interest we could include would be "The New York Times","Luxury Vehicle," and "Neiman Marcus." *Use the interest segments wisely, they are a huge benefit of marketing on Facebook!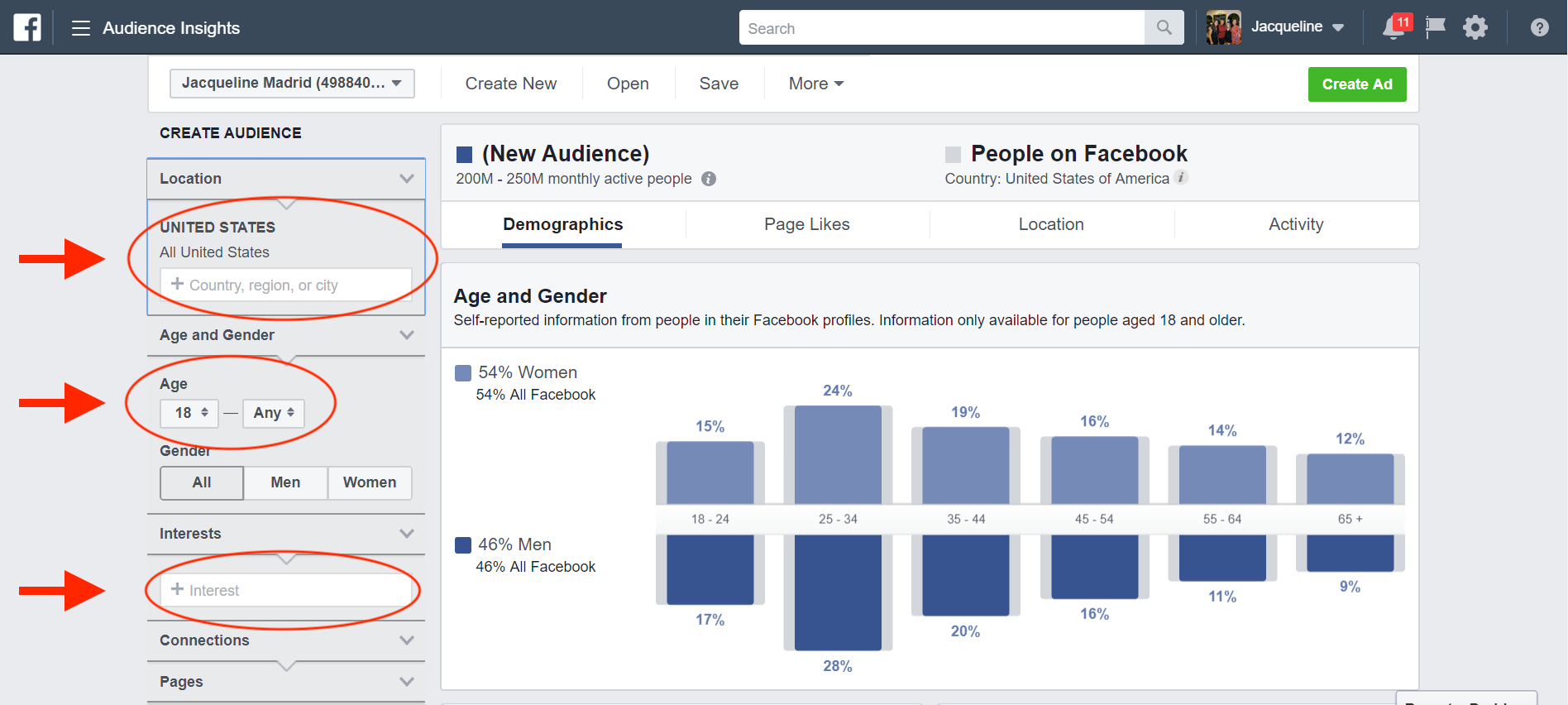 Pages, meaning if you want to include or exclude people who like your page.
Advanced segments. These include demographics, relationship status, politics, education level, and so much more. For our example some of the things we would choose are Married under "Relationship Status", Grad School under the "Education" category, incomes $150K+ in the "Financial" category, and home value of $500K+ in the "Home" category.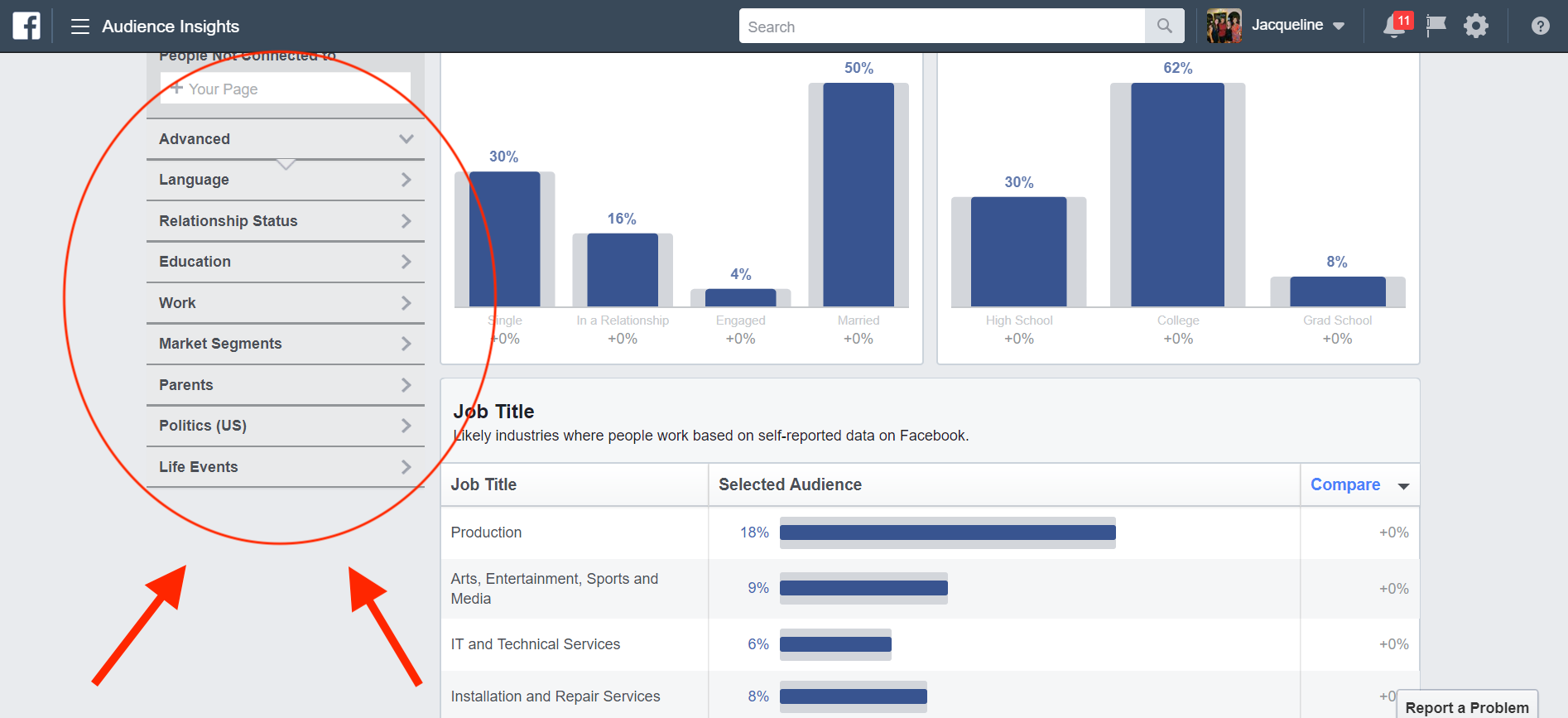 For our example audience above, Facebook found 3,700 people that matched our criteria. That means, if we created a Facebook ad promoting a high end loft in Denver, and choose to market to this audience on Facebook, the ad would potentially reach 3,700 people in Denver that likely have the income necessary to buy the loft based on the criteria we set for the audience.
After you have chosen the specifics of your ideal audience, save your audience by selecting More, then Save As on the top dashboard. We recommend giving your audience a distinct name like "Gas Lamp Loft" so you can use this audience in the future or to market the status of your listing to the same group.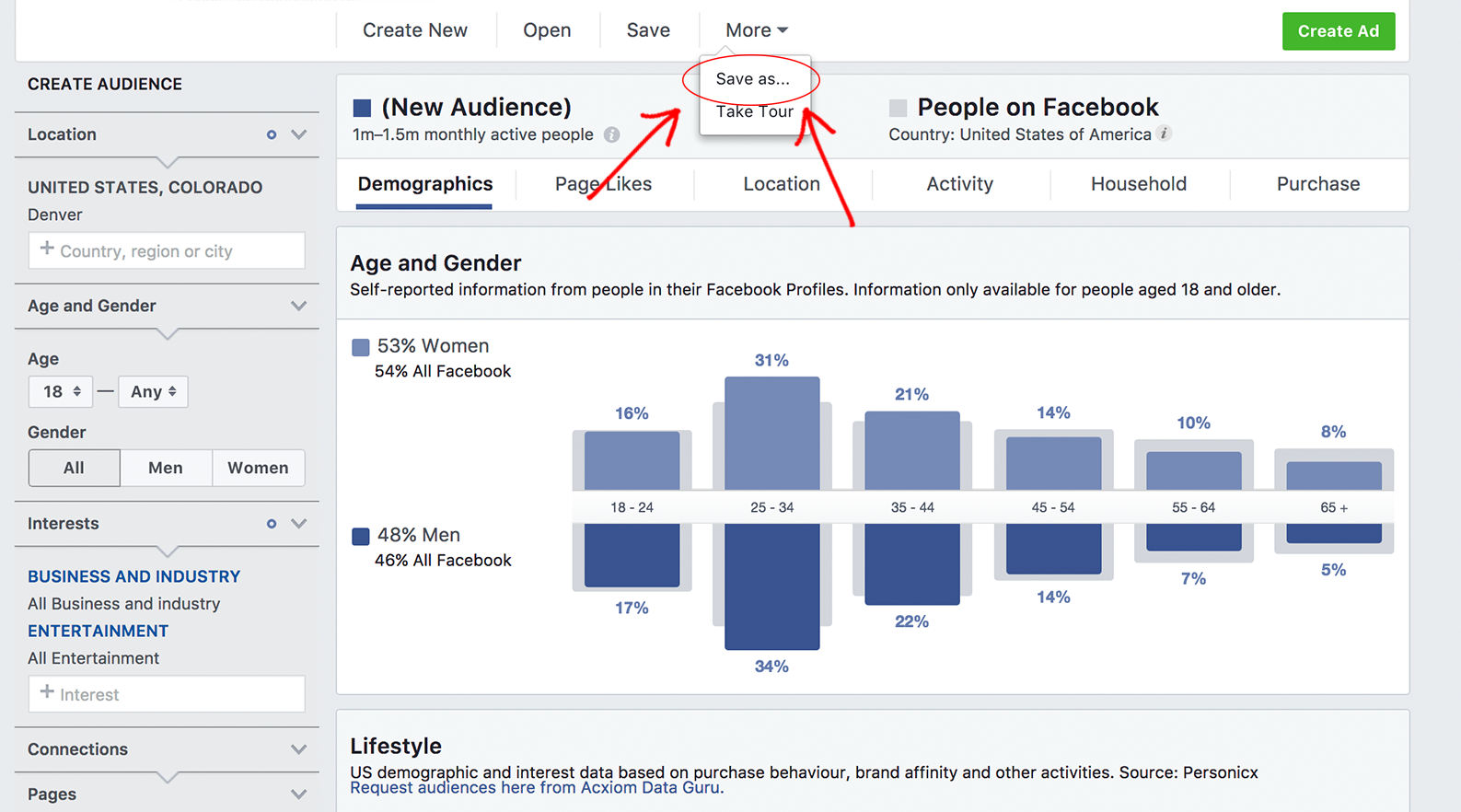 Once you have created and your audience, you will be ready to build your Facebook ad! You can access the Ad Create Tool by select Create Ad in the upper right corner.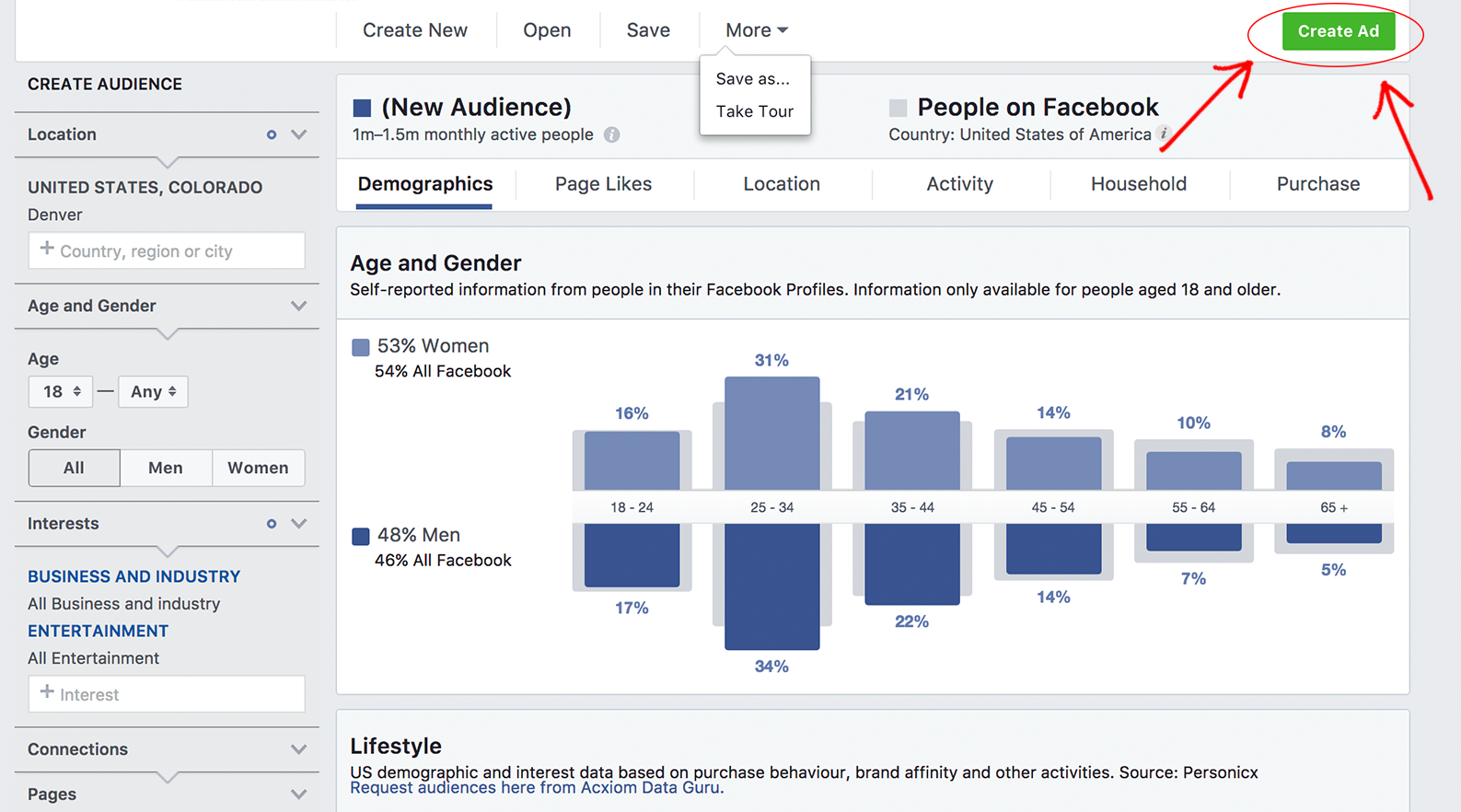 ---
---