---
---
Webinar recording below!

Being successful in real estate is about finding customers. With no clients to buy or sell homes too, you're essentially unemployed. You need to have a system in place to generate the leads that will eventually bring in clients and commissions, and the key to lead generation is a solid marketing plan.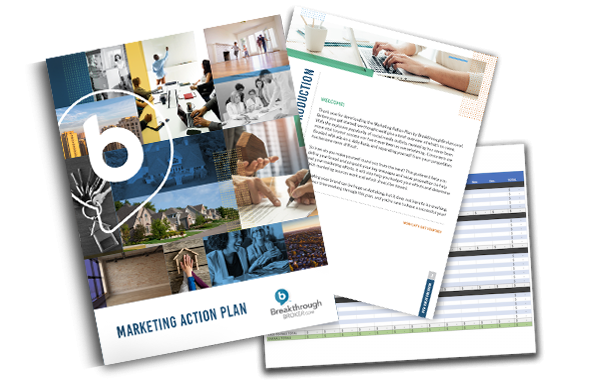 That's the purpose of this guide. We'll take you through a robust workbook, and at the end, you'll have usable action plan you can employ over the next year to generate more leads and do more business.
This workbook will force you to look at your current marketing strategy with a critical eye and pinpoint holes in your system. From here, you will be challenged to rebuild your strategy from the ground up by setting realistic goals, defining your brand, planning an annual budget, and building a plan for success.
Download your interactive Marketing Action Plan Workbook and supporting Budget Spreadsheet below.
Here's to your success!
---
---
Build your marketing plan step by step alongside Breakthrough Broker's President Eric Sachs by viewing the Business Plan Workshop below!
---
---