Rapport - The Only Differentiating Factor
Just today, I was reminded of one of the most important, yet probably most underrated and under practiced skills of a successful realtor-developing rapport. Rapport is defined as a harmonious relationship where the parties concerned understand each other and communicate well. It is the art of finding a common ground on which a relationship may be built. In Realtor terms, this is the act of getting a potential client to know, like, and trust you with the largest financial decision of their life.
I was in line at Starbucks this afternoon, where I would venture to bet two-thirds of all real estate meetings take place in America, when I overheard an amazing conversation.
A well-dressed Realtor met her new clients for the first time. She introduced herself and gave the husband a firm handshake and the wife a short hug. "It's great to finally meet you in person," she exclaimed. I sensed apprehension from the perspective clients. It was visible in their body language. This is normal when meeting a stranger for the first time, but probably enhanced when trying to make the decision to work with this person to buy a home. (I discovered they were buyers later in the conversation.)
There was an abnormally long line to order and the realtor used the opportunity to jump right in. "How are your kids? I thought you would bring them today."
The new clients' response was a long and proud description of where their children were today and what they were doing.
"I have never asked you, do they play any sports?"
This was followed by another long and proud response of all of the great sport accomplishments their children have achieved. They appeared to be relocating here and were concerned about finding sports programs for their children.
The Realtor responded with, "Awesome! My son is a baseball player and my daughter is in gymnastics. I have so many connections in the youth sports world here in Denver and I can get you everything you need to know to get them going as soon as possible."
We were getting closer to ordering and I could see the couple starting to relax. Their erect and rigid posture now a little less rigid.
As I ordered my sugar-free vanilla soy latte and some crazy sugary drink for my 12-year-old daughter, they continued small talk, sprinkled with a few laughs.
The abnormally long line lent to an unusually long wait for our drinks. This could have been disaster for an unskilled Realtor. We have all felt it before, that awkward silence with forced conversation, trying to "get to know" your new clients.
But not for this Realtor, she was a rock star. She stood with her new clients, not checking her phone once, and remained engaged in thoughtful conversation about their new life here in Denver.
The conversation went to the husband's new job. "Are you liking your new company?" she inquired. "What do you like most about Denver and the new position so far?"
This again was followed by a long-winded description of what he was doing for his new company, what he did before he moved here, and then an even longer-winded commentary on all of the biking trails here in Denver.
"Have you been to Red Rocks yet? If the weather is nice next weekend, I will take you there. You will love it!" the Realtor exclaimed.
At this point my drinks were ready, I grabbed my latte and my daughters 2,000-calorie Frappuccino® and headed out. As I was doctoring up my latte, the three received their drinks and walked out ahead of me.
Smiles, laughter, and very relaxed body language. This Realtor was headed towards securing lifelong clients. My guess is that after a great buying experience, they will refer every friend and family member coming to Denver to her for the next ten years. That ten-minute conversation just made her thousands of dollars.
With all of the shiny technology, lead generation tools, social media sites, and CRM drip campaigns out there, there is absolutely no substitute for the ability to build great rapport in person and getting your new clients to know, like, and trust you.
---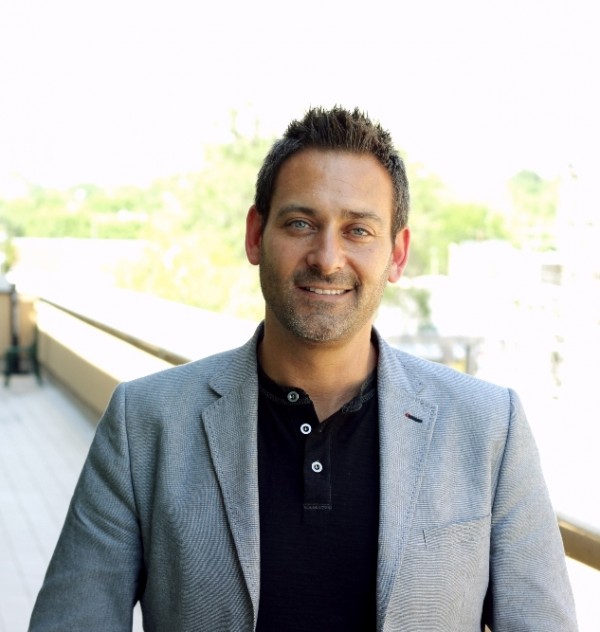 After a successful career as a top producing real estate agent and building a mid sized real estate company in Colorado, Broker/Owner Eric Sachs and his business partner sold their company and followed their passion of helping real estate agents build their business by founding Breakthrough Broker. Breakthroughbroker has become one of the most widely used real estate agent resources in the industry with over 140,000 agents using the free site. Eric Co-founded the Realtor Engagement resource AgentEngage, helping title and mortgage organizations expand business through effective communication with their Realtor contacts. Eric is a recognized national speaker and is dedicated to helping real estate agents, title and mortgage companies in building their business.
---
---