---
---
It's been said that only 3% of American's actually take the time each year to write down their goals. Sure, some people "think" about them, share a "New Year's Resolution" or two on January 1st, or "consider mentally" what they want to accomplish in the year. But, rarely do people actually write them down.
I think these facts and ideas are particularly interesting about writing down your goals:
People who write down their goals are, on average, 33% more successful in accomplishing them than people who merely formulate them in their mind. Those odds are better than the lottery!
By writing them down, you (consciously and subconsciously) will be clear on what you are out to accomplish this year.
Writing them down will have you clearly clarify what you want.
Having written goals will assist you in celebrating and measuring your success throughout the year.
Putting your goals on paper frees up your mind to start working on the action steps to accomplish your goal.
One of the reasons I personally take the time each year to write down my goals is that I can't always remember what I said I wanted to accomplish on January 1st when I'm celebrating the incoming New Year on December 31st! It not only helps me to clarify what I want, it also gives me a document that I can review regularly to remind myself of what I want to be a priority in my life.
---
---
But, where do you start? My process is just one process, and certainly not the only or best process, but it works for me:
Get a notebook and write the following categories on the paper (leaving enough room to write goals underneath them): CAREER, HEALTH & WELL BEING, FINANCIAL, FUN & RELAXATION, FAMILY & RELATIONSHIPS, PERSONAL GROWTH & INTEREST/SPIRITUALITY, CHARITY/GIVING BACK. Or, make up your own categories if you don't care for these. I love cheap $.49 notebooks where I am not attached to having things look "pretty" and "perfect."

Brainstorm what you'd like to accomplish this year in each of these categories. Just make some quick notes to yourself so you'll remember. I highly recommend some quiet, uninterrupted time for this process - it usually takes me about an hour to complete this step.

Begin transforming your goals into statements that contain the elements of this acronynm=SMART
Specific, Measurable, Attainable, Relevant, Timely
For example, if you say you want to be more healthy this year, use the acronym above to put some structure to it. You might end up with: I want to be more healthy by drinking 8 glasses of water each work day in 2014. The more specific you can be, the more your mind will "see" what you want and will help you get to your goal destination. Write (or type) your specific goals under each category in a format that you can review on a regular basis.

Review your goals on a regular basis. Some people put their goals on their bathroom mirrors or in a place they will see them each and every day. I have mine posted at my desk at work on a bulletin board in front of my computer. I look at them frequently and for sure review all of them at least once a month (at a minimum).
For years and years I never wrote my goals down. I made some resolutions and always had fun on New Year's Eve sharing what I wanted for the year with my friends and family. But, as I mentioned, I never really took powerful action on them because I couldn't remember what I said a few months later! For the last 5 years I have written down my goals and have personally appreciated the tool they have become in achieving success in all areas of my life.
Why not take 60-90 minutes to sit down and be part of the 3% club this year? Sometimes, we spend more time watching movies and TV than we do creating our goals and dreams in life. And, odds are in your favor (33% better shot than those that don't write them down) that you'll achieve some level of success this year. I can almost guarantee it.
---
A big thanks to Chalice Springfield of Sears Real Estate for submitting this content!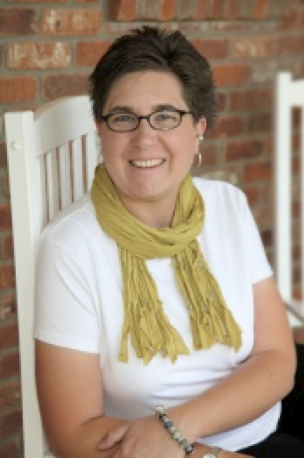 Chalice started at Sears Real Estate when she answered an ad to work in the mailroom on the job board at the University of Northern Colorado. She was just 19 years old and seeking employment to help put her through college. After earning her bachelor's degree at UNC, while working full-time at Sears Real Estate, she jumped into the world of real estate where she would find herself some 20 years later. Today, she is delighted to be the CEO/Managing Broker of Sears Real Estate. Chalice has sold real estate, worked in the mortgage and title industries, and currently manages almost 50 people (she calls it "herding cats").
---
---