Honing Your Social Media Strategy
If you're struggling with the who, what, when, and why of social media marketing, this video was made for you!
In this recorded webinar, social media strategist Katie Lance and national guest speaker and Breakthrough Broker Co-Founder Eric Sachs come together to highlight the strategies you can use to maximize your social media marketing.
During this video you will learn how to:
Use Facebook and LinkedIn as a real estate professional
Create a social media strategy using a content grid and editorial calendar
Craft a strategy that works best for your business
Reach the next generation with Instagram and Snapchat
And much more!
---
Breakthrough Broker Webinar - Get Social Smart: Honing Your Social Media Strategy from Katie Lance on Vimeo.
---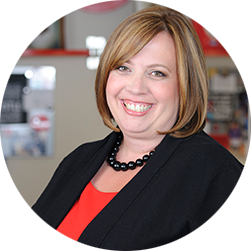 Katie is the CEO and Owner of Katie Lance Consulting. Katie is a nationally known keynote speaker at conferences and events, teaching the latest tools and strategies in social media, mobile and technology trends. She is a frequent blogger and contributor to Inman News and The Huffington Post.
---