Head-to-Head Company Analyzer
Which company is right for you?
---
---
Which real estate company should you team up with? There's no one-size-fits-all answer to that question. Each company—and even each branch—has a unique culture.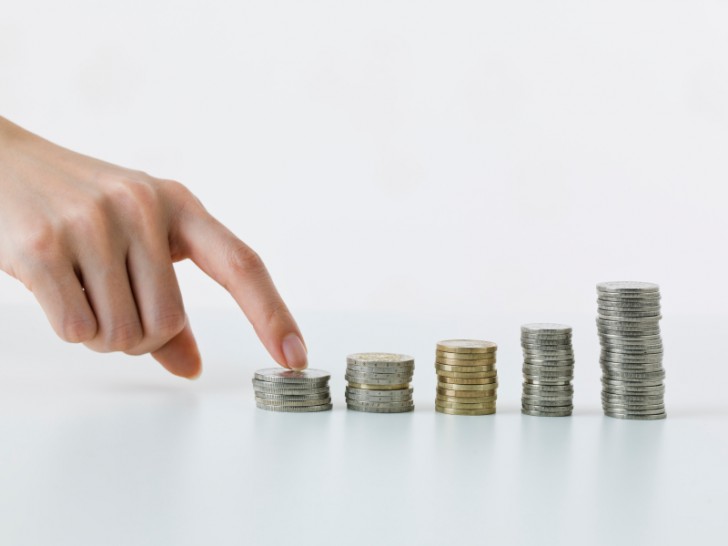 Real estate companies also have unique commission and fee structures. One company might have low desk fees, but a high commission split cap. It might be the opposite for another company.
When it comes to figuring out the best financial fit, you've got to sit down and do the math. But there's no need to break out your calculator. Just use this simple spreadsheet that compares your estimated bottom line for two companies.
Here's how it works: After downloading the file, open it up in Microsoft Excel, Google Docs, or any other spreadsheet program. In the top half of the spreadsheet, fill in the appropriate fields for estimated income (number of sides, average sales price, etc.). In the bottom half, fill in estimated expenses (commission split percentage, company cap, franchise fee, etc.) for the companies you want to compare. The cells are color-coded so you'll know which ones to fill in yourself and which ones to leave alone.
The spreadsheet will automatically calculate your estimated bottom line, which should help answer one of the major questions as you make your "Which company? decision.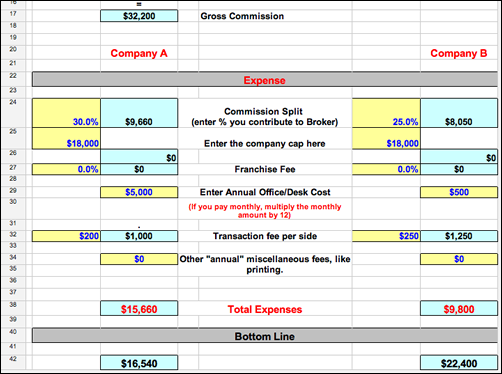 The spreadsheet includes some default text to help you get started. Just enter in new values for those cells and delete any values in cells that aren't relevant to you.
---
For more guidance on choosing the right real estate company, check out our New Agent Guidebook.
---
---